THE SUMMER HOLIDAYS ARE A GREAT TIME TO STAY AT GMR Aerocity
Struggling to take a long break?
No holidays at work!
Hesitant to travel …..
Packing – unpacking gives you stress!
A STAYCATION IS ALL WHAT YOU NEED!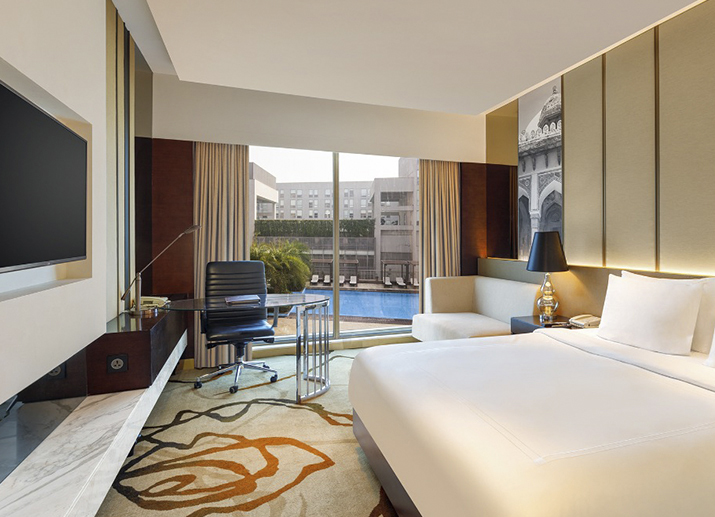 Visit GMR Aerocity, New Delhi, this summer for a staycation.
As the holiday mood sets in, the hidden joy of vacations can be felt around in the environment.  Weekend rush at the malls and shopping centres, variety in the spring & beach apparels and holiday packages at hotels are already creating a radiant impact. The tourism and hospitality sector has undergone significant transformations over the past two years to cater to the requirements of conscious and mindful traveler. People have become thoughtful in how, where and why they choose to travel. Whilst international trips may not be blocking the calendar for many of us right now, taking a staycation is the perfect way to enjoy travel without leaving the comfort and security of our own city. Staycations are on the rise, and this trend is set to continue as changing travel restrictions, unpredictable quarantine rules, safety concerns and the possibility of cancellations continue to deter us from booking trips to far-flung holiday destinations. Select the best accommodation in Aerocity and unwind in style and luxury.
Since inception, Aerocity has been a preferred experiential destination amongst people.  A city in a city – Aerocity is a hub of activities for travelers and Delhites alike. Choose to stay, dine, shop or relax. Aerocity has a variety of hotel brands to select from to enjoy a refreshing staycation.  Aerocity is the host to iconic hotel brands, with something for everyone. Aerocity also has more than 100 F & B outlets that are sure to tantalize your taste buds. The epicenter of global cuisine; GMR Aerocity, New Delhi offers you everything from Asian to European and Modern Indian cuisine. Café, casual dining options and food courts are the popular hangout choices for friends and family. A bundle of getaways clubbed with luxury and style is sure to beget beautiful memories.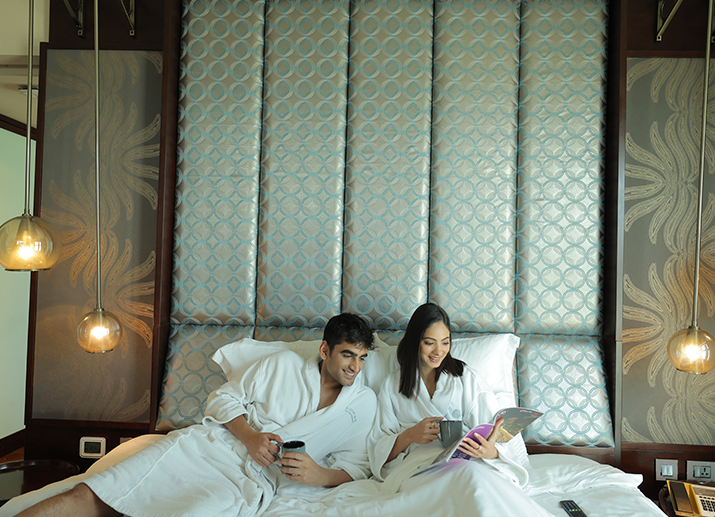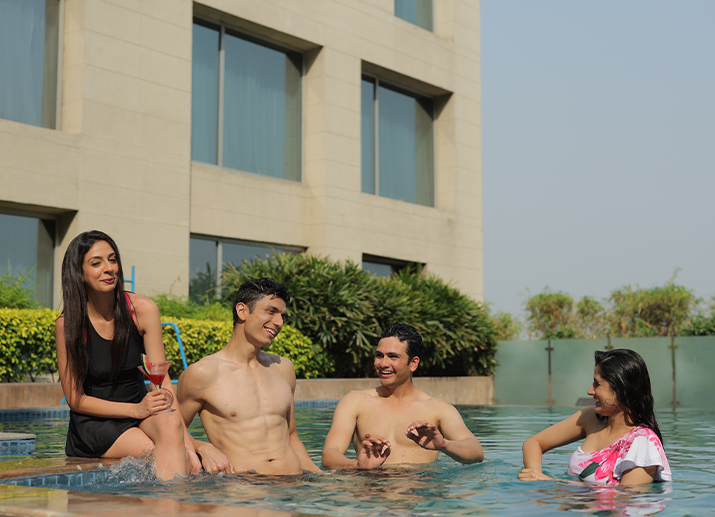 We all deserve a vacation after a frantic and hectic week! So what are you waiting for? Visit Aerocity on the weekend to revitalize and energize yourself. Holiday Inn, Pride Plaza, Lemon Tree Premier, IBIS, JW Marriott and Roseate House are few of the many hotels to stay in Aerocity. Each of these hotels offer a discrete fragrance and flavor for a unique customer experience. The exhilarating atmosphere and zestful settings are sure to set your moods in for a fun loving, lively and an exuberant evening. While you choose to stay in a luxurious room,  the comfort of in-room dining, a bar lounge to alleviate with friends and family, a pool, a spa and a gymnasium lets you disconnect from the monotony of the daily routine and allow you to do something as wonderful as nothing. And it just doesn't end here. The hotels in Aerocity cuddle your sentiments and tickle your moods to pamper you in all the ways they can thus restoring and rebuilding your stamina for the coming week.
To add to your delight, Aerocity is a perfect venue choice to host private parties, corporate events and social gatherings. So while you are around, take a glance at the venues and may be you will be hosting your next event right here. Summer holidays are the most awaited and the longest break of the year. Explore, experiment and exhilarate this summer season and recreate long pending memorable moments. Furthermore, no trip is complete without shopping. Head to AEROCITY Mall for an exuberant range of stores which are home to more than 500 fashion labels, jewelry, accessories and much more. Select a niche fashion accessory and redefine your style statement. Ever thought there is so much you can explore just over a weekend without leaving the city! Believe me, it's true to the core…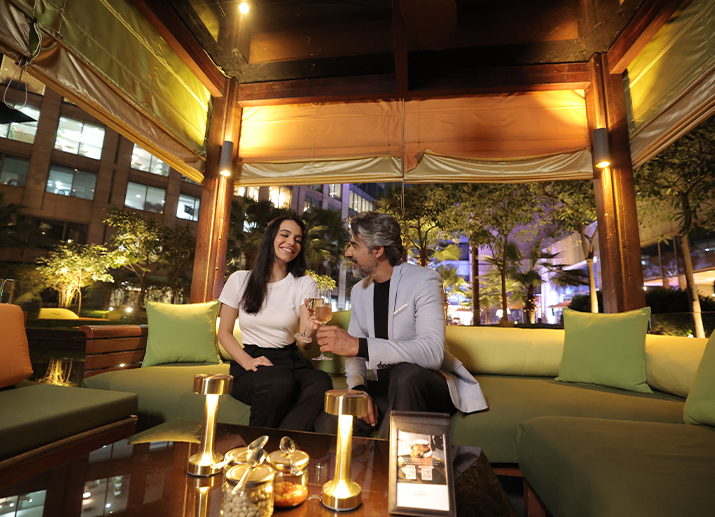 For more details and update visit us at www.gmraerocity.com and Heart of Delhi is sure to take your heart away.