Best office spaces at the heart of Delhi NCR
The environment in which you work has a significant impact on employee productivity and the growth of your business. With the multitude of workspace options available today, it can be challenging to compare and make the most appropriate decision for your organization. Corporations make their fortune by being present at the right location to run & expand their business. Keeping that in mind, it is safe to say that only a few places can match GMR Aerocity's diverse business-centric offerings regarding ease of doing business and accessibility to world-class amenities. Therefore, it is no surprise that this is the prime address for fortune 500 companies worldwide. 
It is essential to know the features of each type of space out there before choosing the right office for yourself and your company. We have collated five different office spaces at GMR Aerocity that can be considered while deciding which one is best suited for your business.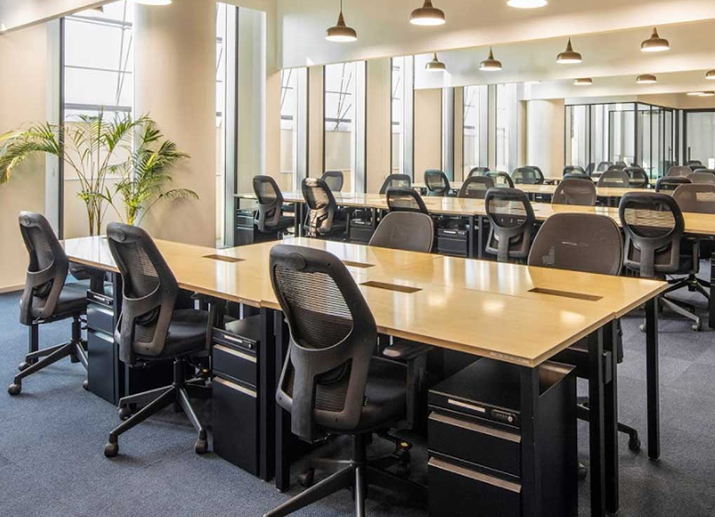 Worldmark
This 1.5 million square foot development in GMR Aerocity has been positioned as the world's first global address and is one of the most luxurious developments in Delhi NCR. This international-class business district hosts a number of Indian and international office tenants, so much so that this property is considered a flagbearer among the most preferred destinations for leading global brands.
Aloft Commercial Tower
With amenities such as 24×7 security, power back-up, parking, CCTV and high-speed internet, the Aloft Commercial Tower is the definitive representation of contemporary convenience and aesthetic efficiency catering to the needs of modern global business owners. This 77,000 sq. ft. building located at GMR Aerocity has everything you desire in your dream office space.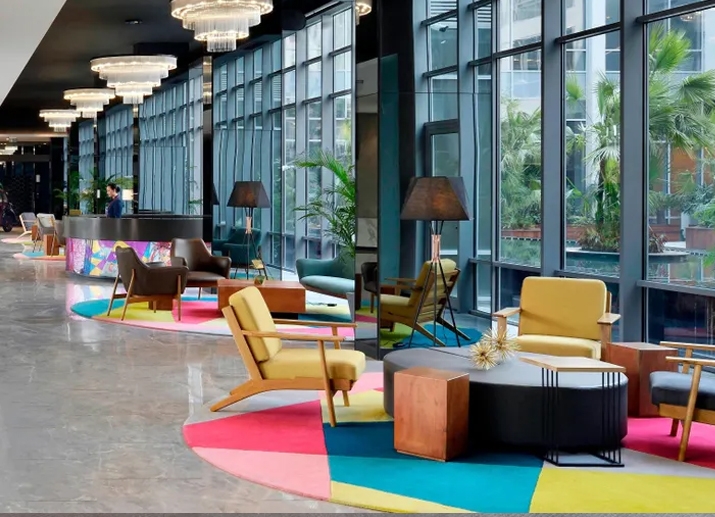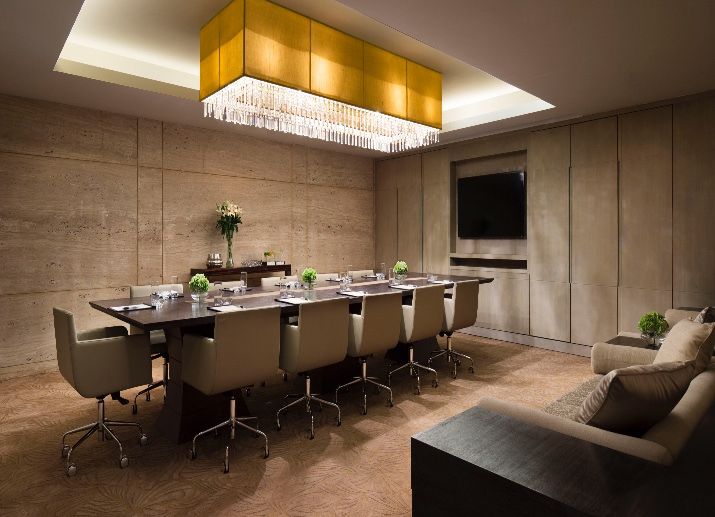 Aria JW Marriott
Spoil your employees with the best of comfort and luxury by booking your space at Aria JW Marriott. Located in GMR Aerocity, the heart of the capital, it is the prime location for business meetings and events with smooth transportation connectivity. And if that isn't enough, this office building offers world-class amenities such as an independent office block, expansive car parking, relaxing courtyards and lush greenery.
Andaz Commercial Tower 
From a 3 level parking basement to highly equipped meeting rooms and luxurious cabins, Andaz Commercial Tower at GMR Aerocity is your one-stop location if you are in search of a first-class office space equipped with business-class amenities and facilities mixed with world-class hospitality services. It is no surprise that this place is fast becoming a favourite among start-ups, SMBs & MNCs because of its specially curated services catered towards its tenants.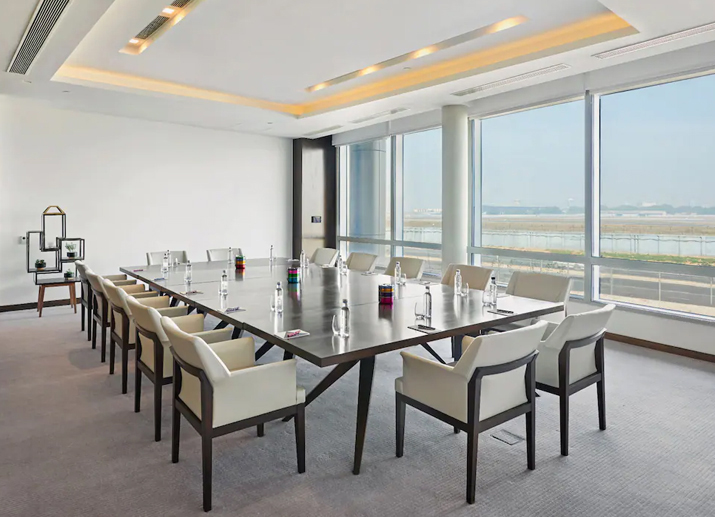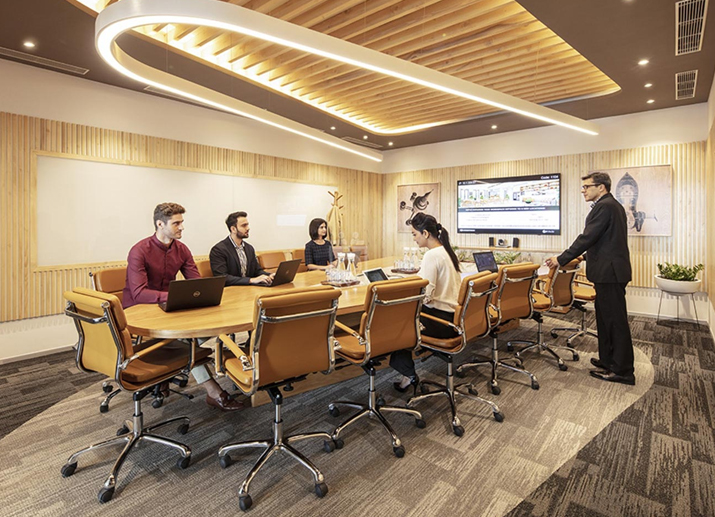 CoWrks 
Combining local expertise with global understanding, CoWrks is a leader in enterprise-managed workplace solutions, allowing your employees the space to think creatively and innovate relentlessly. This 55,012 sq ft office space armed with the latest technology and top-of-the-line amenities is inspired by elements of aerospace and encompasses modern design elements with natural light. What is more? Like the rest of the office spaces on the list, this space is conveniently located near the Delhi International Airport and Aerocity Metro Station.