The Nerve Centre of Nation's Capital
GMR Aerocity is one of the leading business, leisure and entertainment destination in India. It offers a sustainable, smart and resilient infrastructure with premium office spaces, world-class hospitality, 100+ world's most exquisite F&B brands and a vibrant urban environment.
Aerocity is designed & backed by India's leading infrastructure enterprise – GMR Group. GMR is one of the leading players in the Infrastructure Sector, with world-class projects in India and abroad. GMR Group is known for developing projects in high growth areas such as Airports, Energy, Transportation and Urban Infrastructure.

Modelled on the smart city concept by the GMR Group, Aerocity boasts of futuristic offerings such as safe and walkable districts with multi-modal connectivity, open spaces and modern amenities. Designed to ensure low environmental impact, it encourages resource conservation.
GMR is among the top 5 airport developers and operators globally. The group presently owns and operates Delhi International Airport and Hyderabad International Airports. Apart from being the largest private airport company in India, GMR Group is also the only Indian airport developer to have developed and operated airports outside India.

The Delhi International Airport serves as the international aviation hub of the capital as well as the rest of northern India. It spreads over an area of 5,106 acres (2,066 ha) and is deemed to be the busiest airport in the country in terms of passenger and cargo traffic. By 2030, the airport is expected to handle over 100 million passengers

Three Districts Come Together To Create Tomorrow's Business Ecosystem
Hospitality District
GMR Aerocity New Delhi is one of India's largest and the best hospitality district. With 11 of the most renowned
international hospitality brands, it offers guests a choice of stay like no other. With over 4000+ operational rooms,
luxurious facilities and warm hospitality, it is a perfect place for the business as well as the leisure traveller.
It also provides you with a plethora of the most premium F&B brands in the world offering a wide range of culinary experiences.
Gateway District
Currently in the pipeline, the Gateway District is the 2nd precinct of the new "Central Business District" – hosting a versatile mix of premium offices, retail destinations, world-class dining, entertainment and leisure concepts.
Aerocity Downtown
Currently under planning, it is the 3rd Pre-eminent of the Capital's new age "Central Business District", offering
corporate entities a complete business ecosystem with premium office spaces, world-class amenities and state-of-the-art infrastructure.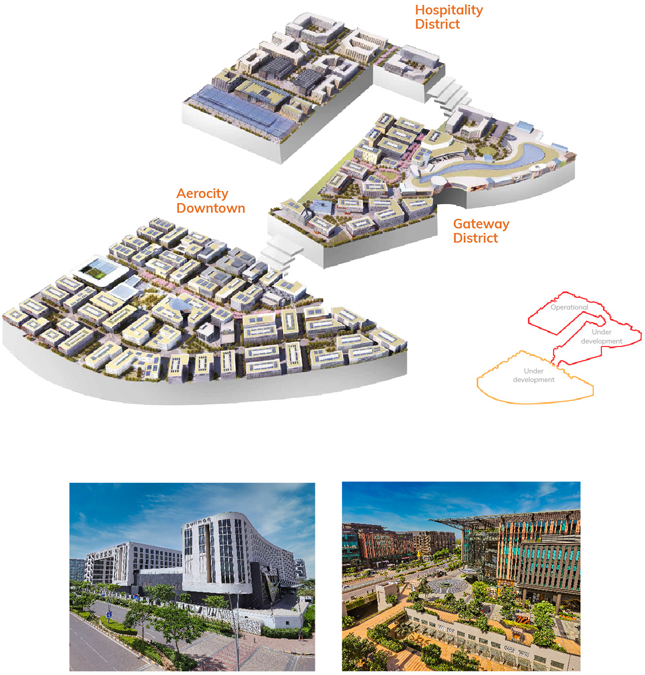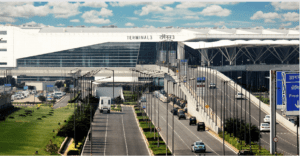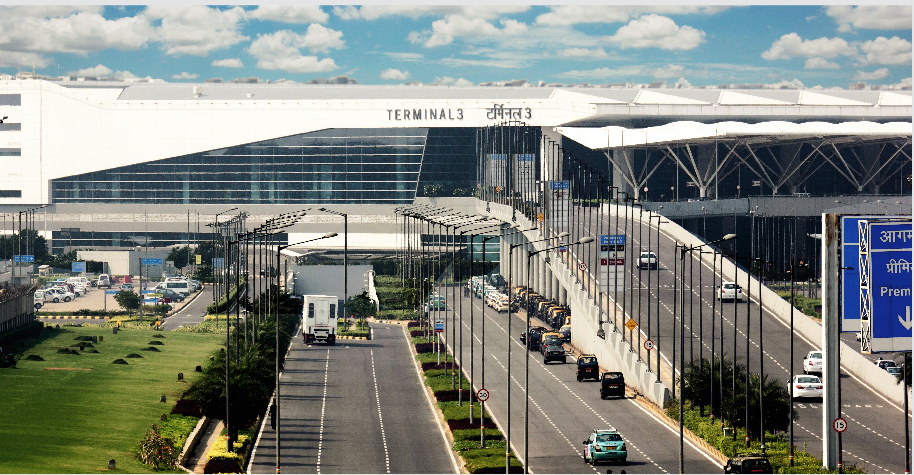 The Epicenter of Global Connections
Delhi Aerocity is located next to Delhi Airport and its close proximity gives business the flexibility of cross-country functioning
A Smart and Sustainable Infrastructure
Modelled on the smart city concept. Aerocity boasts of futuristic offerings such as safe and walkable districts with multi-modal connectivity, open spaces and multiple amenities and asopts environmentally consious designs and encourages resource conservation