3 Reasons Why Co-working Spaces at GMR Aerocity are Perfect for Business Meetings
Co-working spaces are the new normal and have been hybridizing rapidly owing to their flexibility, accessibility and sustainability. Co-working spaces at GMR Aerocity offer unmatched working experience; giving you ample opportunity to accelerate your business. The co-working spaces at GMR Aerocity are not just infrastructure but an eco-system that promotes networking, the ability to scale up the team size and learning & developments amidst a diverse talent & modest work environment. Here are the top 3 reasons that make co-working spaces at Aerocity, New Delhi among the best in the city.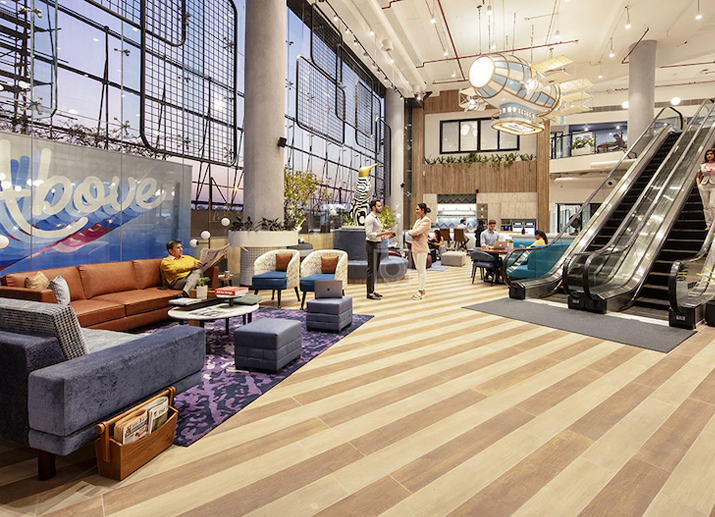 1. State-of-the-art Infrastructure & Proximity to the Airport: Co–working Spaces at GMR Aerocity by Atelier & Coworks are among the finest co-working spaces. The latest designs, lively interiors, vibrant environment and a mix of open & exclusive workspaces make it the preferred choice of business organizations and entrepreneurs alike. Not just this, these thoughtfully designed co-working spaces are easily accessible and are located in close proximity to the New Delhi International Airport and Aerocity Metro Station. Perfect location, modern design elements and customized options are all endorsements for its continually increasing demand.
2. Dedicated & Customized Work Spaces: Co-working Spaces do not necessarily hinder your privacy at work. In fact, with growing demands and this becoming a global trend, co-working spaces are adaptable spaces with elegant designs & easy customization to offer dynamic and collaborative work environment and foster growth & development. Atelier & Coworks at Aerocity, New Delhi offers a range of well-equipped premium office spaces which includes private studios, shared offices, flexible workspaces and meeting rooms. Armed with the latest technology and workspace amenities, the design is inspired by elements of aerospace and encompasses modern design elements with natural light. Moreover, event spaces can be used to hold events that bolster the spirit of co-working. All in all, co-working spaces at Aerocity are a comprehensive solution to your workspace need.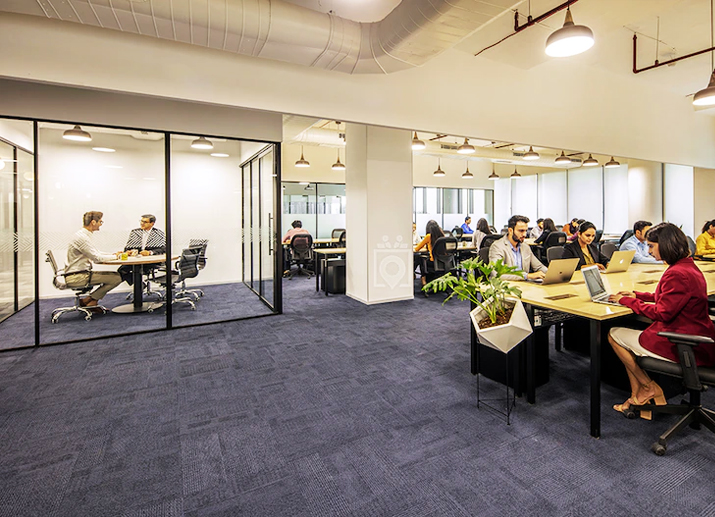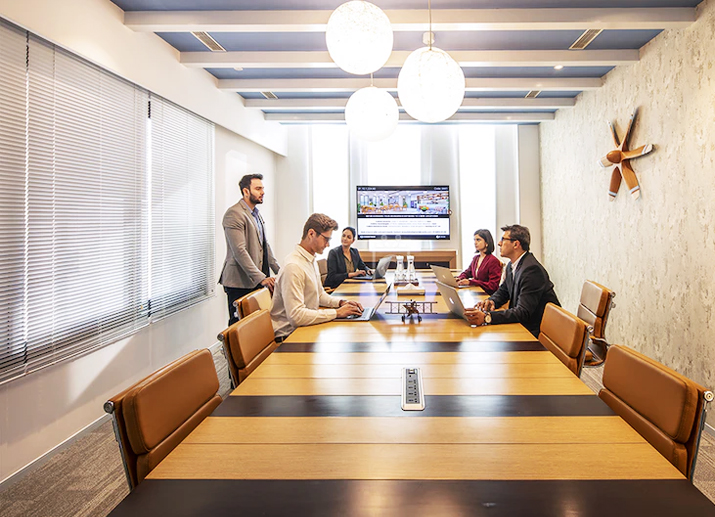 3. Lounge Membership: CoWorks Business Lounge membership is a perfect solution for those who wish to enjoy flexibility along with other benefits including share amenities such as Wi-Fi, print, vibrant common areas and meeting rooms. All you need to do is to select your favourite spot and get started with your work essentials.  Besides the exclusive lounge membership, you can also get day passes, virtual office space and event spaces as per your requirement.
While you opt for a co-working space at Aerocity New Delhi, you would not need to look beyond as this place is a hub of hospitality, entertainment, dine-in and shopping. So while you are here for a business meeting, you get to experience the diverse Aerocity Vibes too.  Be central, work independently and accelerate your growth with the potential of team work.