3 Reasons Why Solo Woman Traveler Prefers to Stay at Aerocity
Confined at home for months during the pandemic, each one wanted an outlet. As the Covid restrictions became lighter, people began travelling as if there was no tomorrow. Post Covid while the tourism is regaining its momentum, one segment of travelers that has picked up steam like never before is women travelers both in groups and as solo travelers. As the solo women travelers muster up courage to defy the societal norms, stand up to the raised eyebrows and questions; the hospitality industry is also ready to host this strongly emerging category. The GMR Aerocity eco-system is emerging as a destination of choice among women travelers.  Be it work-related tour or a trip for leisure, GMR Aerocity New Delhi caters to every requirement of the women travelers. Here's top 3 reasons why solo women travelers prefer to stay at Aerocity New Delhi: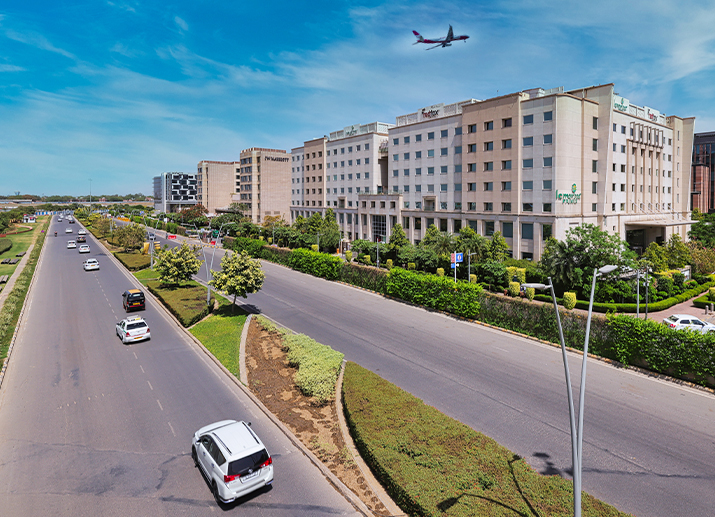 1. Proximity to the Airport:  The hub of hospitality, Aerocity, New Delhi is in close proximity to the airport. This means women can comfortably fly to & from the capital city. Not just this, Aerocity is superbly connected to the Airport and to the city with the Airport Metro Line. This super-fast Metro line connects Aerocity both to the Airport and to the Central Delhi. In less than 25 minutes, traversing through the lush greenery of Delhi, providing for a great outing in itself, the train takes you to the Shivaji Stadium, close to Connaught Place, the heart of Delhi. So even if Aerocity is located in one corner of the city, the concern over connectivity to the rest of the city is allayed.
2. Infallible Safety & Security: While safety & security of each tourist is of prime importance, safety of a solo women traveler takes the forefront. GMR Aerocity, New Delhi understands the sensitivity of the matter & has invested deeply into the security systems all through. Each of the hotels in the Aerocity Hospitality District have state-of the-art security systems, highly trained, professional and competent security staff to ensure world class security and an all-time safe environment in and around the premises. More so, the public areas such as The Square, The Amazon Forest Area & Food Courts etc. are also under CCTV surveillance. The security guards are present at all points including entry and exits to avoid any untoward incident.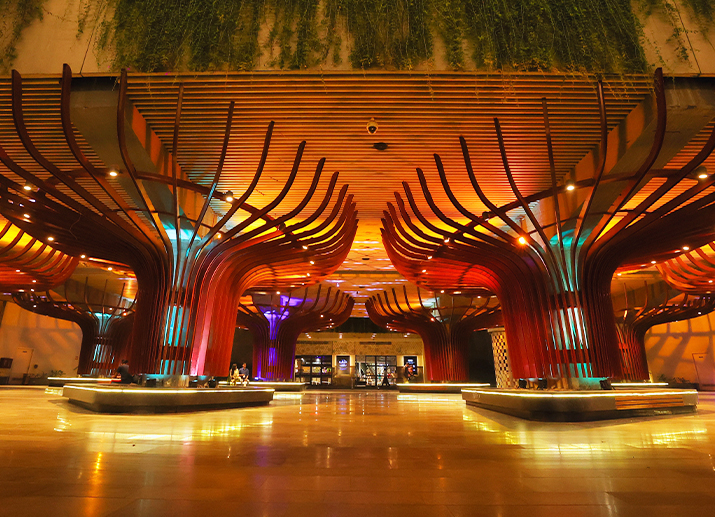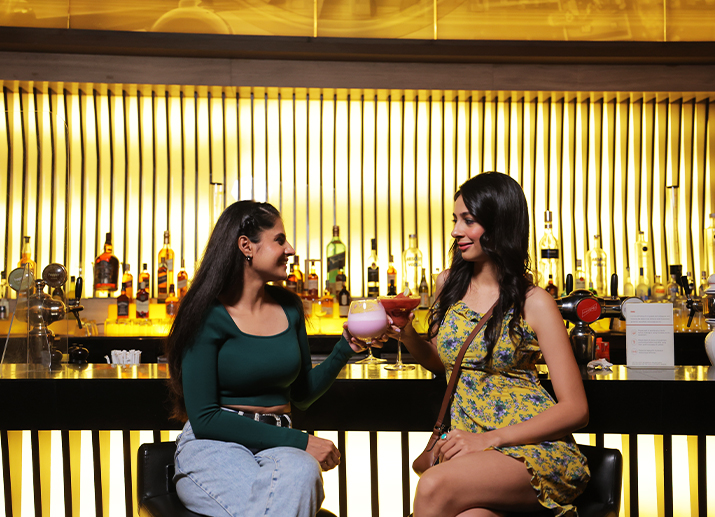 3. Experiential Aerocity Vibes: GMR Aerocity, New Delhi is an experiential destination offering out of the world vibes that are elating, effervescent and exciting. From elite hotel chains for a luxurious stay, to extensive dining options offering global cuisines, shopping and entertainment; there's always more to explore in this eclectic and vibrant city. Having said that, what more could a solo women traveler ask for? Aerocity New Delhi offers elegantly designed rooms with modern amenities, state-of-the-art technology settings, fine dining options, cuisines from across the globe, clubs and meeting lounges, gardens & pools, gyms and spas where a women traveler can spend hours unwinding herself or even focus on her work while on a business trip.
So next time when you travel alone to feel some freedom and have few days of quiet contemplation, choose to stay at Aerocity to create some cherished memories to add to your solo diaries.