7 Summer Drinks You Should Try at GMR Aerocity
Delhi witnesses scorching heat and high temperatures during the peak summer months from April to July. As the temperature continues to soar high, there is a rising demand for some refreshing summer concoctions to stay refreshed and hydrated. While the traditional home-made recipes such as Nimbu Pani & Aam Panna are sure to be found in almost every home; here we come with a list of some of the best summer beverages at Aerocity, New Delhi.
GMR Aerocity is known to host many opulent and trendy hotels & restaurants in New Delhi. With a slew of swanky bars and pubs sprouting up over the years, this dining hub has also become the go-to location for many to hang-out with friends over drinks. Aerocity, New Delhi a popular hospitality district gives you every reason to be there; be it a hang-out with friends or spending quality time with family.  It's almost impossible to zero down on just one good restaurant, bar or even a drink. But do not worry, here we have curated a list of top 7 exotic summer beverages that are a must have at GMR Aerocity whenever you are in the mood for some tipples.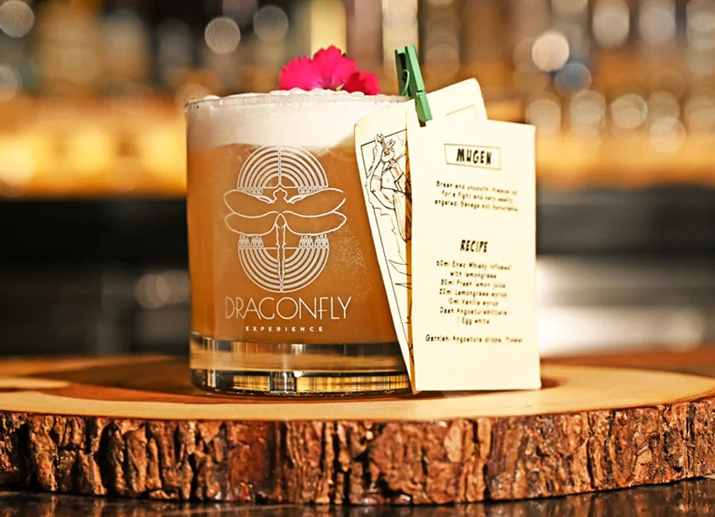 Enter the Dragon @ Dragonfly Experience, Aerocity
Enter the Dragon is the tequila & vodka based chart-topping signature cocktail. The name being so whimsical, the presentation of this premium cocktail in a dragon fly shaped glassware is equally magical. The impulsive settings of this insect themed restaurant add to the charisma & aura. Hence, a must try on your next visit to Aerocity and I am sure it'll be on your top list too.
Kerala Lady Gin Cocktail @ Juniper Bar, Andaz Aerocity
Kerala Lady – A Ginspired cocktail is a reigning champion of summer: Its light, its botanical and it blends impeccably well with everything to create some of the fantastic combinations. You'll surely fall in love with this medley of pineapple and egg white. Not just this you can revel in the flavor of some of the distinct cocktails at Juniper bar at Andaz, Aerocity New Delhi. The mixologists here cast a magical spell with their enigmatic range and supremacy in infusions.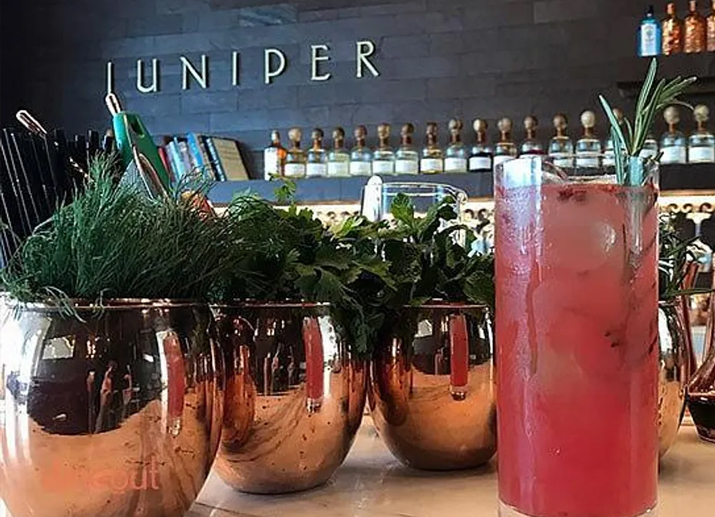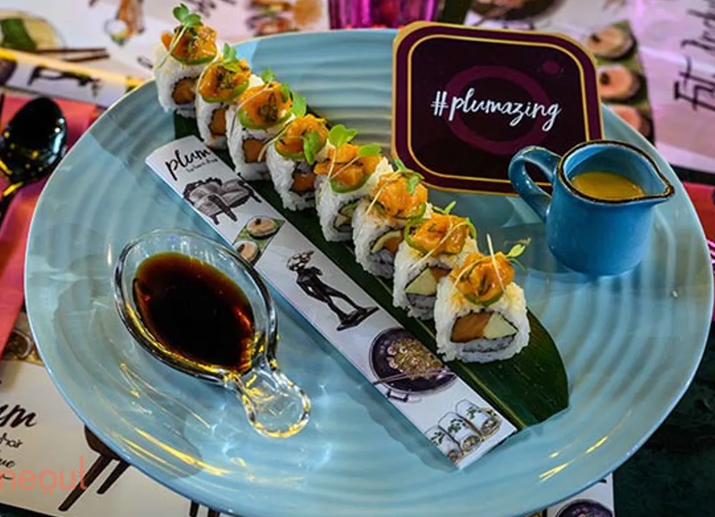 Elderflower & Blueberry Spritzer @Plum by Bent Chair, Aerocity
PLUM by name & design; this restaurant is one of its kind featuring quirky decor, furniture, and fixtures. Whilst the menu includes many signature compositions; their Elderflower & Blueberry Spritzer is sure to refresh you with its fresh flavors and fruity fragrance that's a treat to eyes and buds alike. Each cocktail boasts an exclusive mixology process that is unique to Plum by Bent Chair.
NRI @ Chidiya Ghar Bar, Roseate House, Aerocity
Chidyaghar, the luxuriant bar at the Roseate House brings to you an extensive cocktail menu specially curated to beat the cruel summer heat. Amongst an array of drinks, NRI is what stays on the top of the list to drive your way to a nostalgic experience when you unwind with your friends over weekend or stop over for a quick conversation with a peer after a long day. NRI, a perfect blend of bourbon whiskey with the sharpness of walnut and a touch of homemade orange bitter is sure to indulge you to explore more in this casual chic ambience; as the name personifies everything that is 'home to non- resident Indians (NRIs)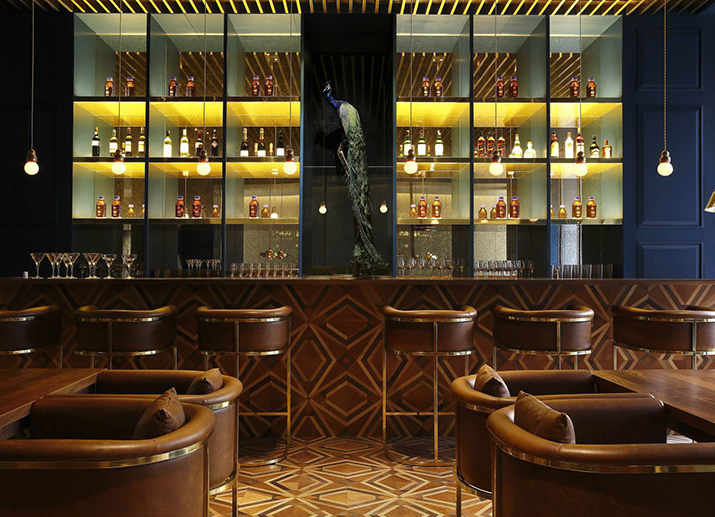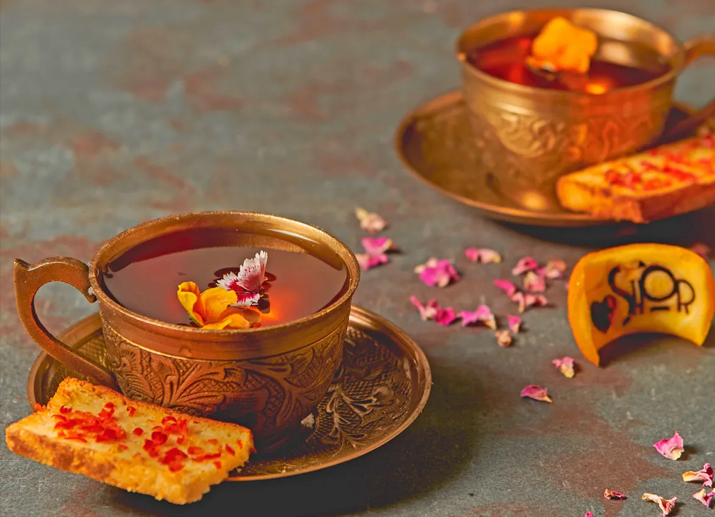 EL Mango @ Imperfecto Shor Bar, Pride Plaza Hotel, Aerocity
Contrary to its name the Imperfecto Bar is a desirable destination for a luxurious experience with a perfect Gothic charm & rustic feel. Featuring chic and bold settings, the cocktails & mocktails at Imperfecto Shor are unique earthy   potions crafted to complement every taste bud. Their EL mango is a perfect summer cooler that mixes mango, almonds and pistachio ice-cream.
18th Desire @One 8 Commune, Aerocity
This dynamic, passionate & powerful cocktail is sure to deepen your love for caffeine. A fine mix of Kahlua, Absinthe, Cointreau, Espresso, Tequila, Coffee Beans and Grated Cinnamons is a strong concoction that would undeniably arouse your 18th Dzire in the real sense.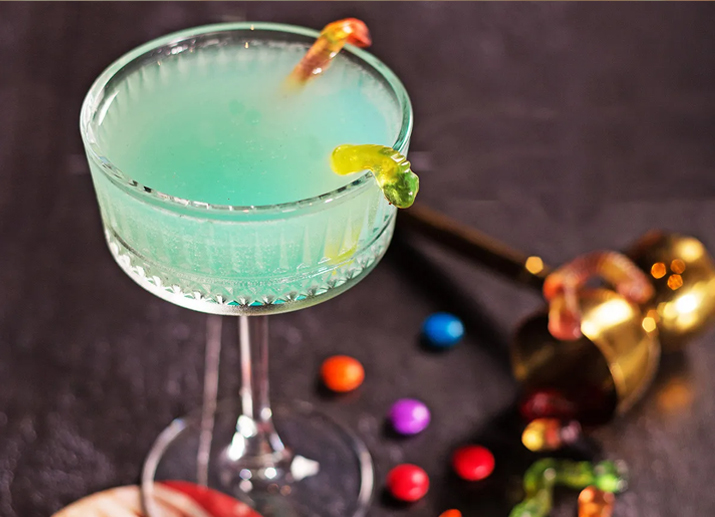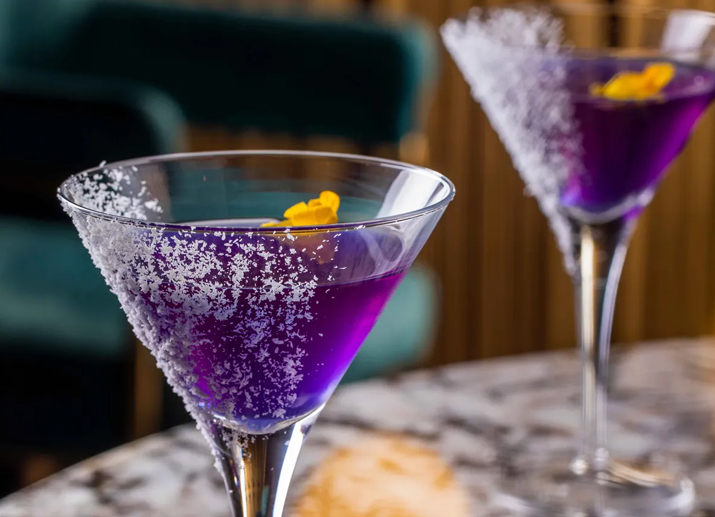 Violet @ La Roca, Aerocity
Labeled as a world tapas bar, La Roca is a buzzing destination for all alcohol lovers.  VIOLET is a classic drink that is graceful, lavish & yet balanced. An exotic blend of lemon grass, tonic shrub, gin, smoked ginger and spices is definitely the paradigm of perfection and plushette.
While these are just the top 7, Aerocity is the epicenter of hospitality with unlimited options of dine & drink to choose from. While you decide on your fav spot and your next summer cooler, let me tell you that "your drink reveals who you are." So what are you waiting for? Get ready for game changer experience at Aerocity, New Delhi.