Best Hotels For A Memorable Staycation in GMR Aerocity.
On the hunt for the best staycations in Delhi with the arrival of the new year? If you answered yes, then you are not alone. This time of year everyone is looking for that dream getaway packed with the right combination of comfort, luxury, entertainment, and, of course, the finest dining facilities. GMR Aerocity located just a few minutes away from Delhi International Airport, hosts some of the biggest names in the hospitality industry. So, if you are travelling for business, pleasure, or just looking for a break, GMR Aerocity is where you would want to be to explore and experience the best that the capital has to offer.
Here, we have shared five of the best hotels to experience with family, friends, or even solo.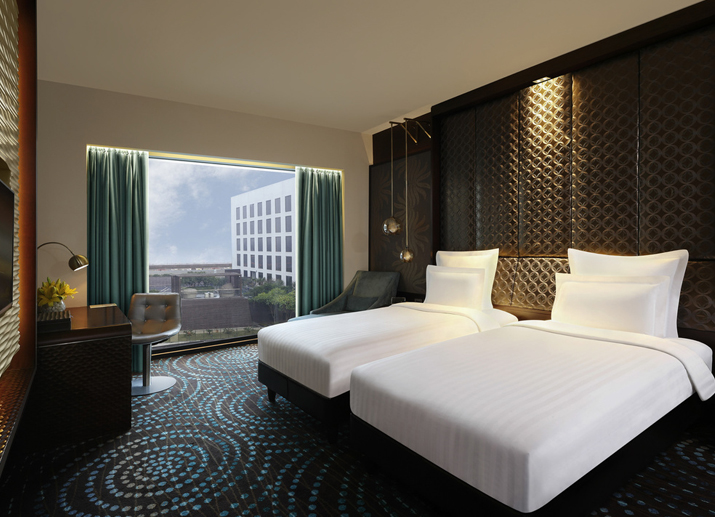 Pullman Hotel and Resorts
Located in the vicinity of the Delhi Airport , the Pullman Hotel and Resorts has everything you need and more for a staycation of a lifetime. The hotel features an extensive range of dining options, including a 24-hour coffee shop and a specialty restaurant. You can also relax and rejuvenate at the hotel's spa, on-site health club, outdoor pool, and bar.Amenities in the hotel feature 270 rooms, including 17 suites, a presidential suite, and a suite for differently abled guests, include Bose sound link, complimentary Wi-Fi, state-of-the-art meeting rooms, and more. The Pullman at GMR Aerocity guarantees impeccable service and warm hospitality.
Holiday Inn
Offering its guests an outdoor swimming pool, a fitness centre and a spa and wellness centre, Holiday Inn is where you want to be this new year. Being centrally located, Holiday Inn is 3 kilometres from Delhi Airport, 7 kilometres from Gurgaon, and 18 kilometres from New Delhi Railway Station. As for dining options, you will get to experience all-day dining that serves Indian, Chinese, and Continental cuisines through the hotel's very own restaurant, Viva. The Holiday Inn also houses the Hangar Lounge and Bar which serves exotic cocktails and mocktails. Next time you are in town, be sure to check – in at Holiday Inn. We assure you that the vibe will not disappoint.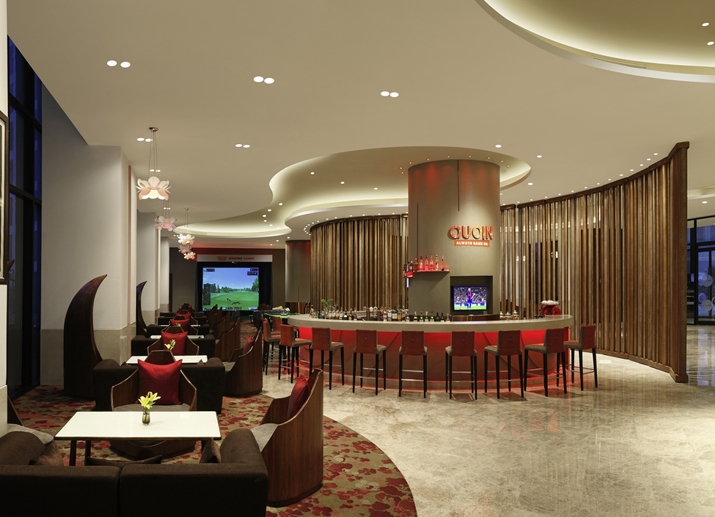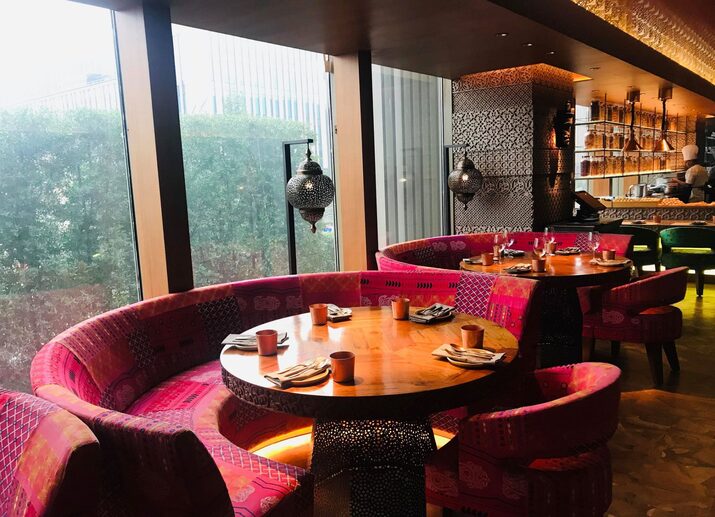 Novotel
"Friendly staff, comfortable stay, luxurious rooms, delicious food", these are just some of the guest reviews to describe Novotel Hotel, suites and resorts located at GMR Aerocity. What is the best feature of this restaurant? The hotel offers six dining options, including Food Exchange – a multi-cuisine restaurant, Quoin – an elegant bar that showcases exquisite wines and cocktails, Pluck – which has a Tea Deli concept that showcases a wide selection of Indian and international teas, Honk – which offers Pan Asian classics, and Pling – a lounge bar that offers refreshing beverages along with other treats.
Pride Plaza 
Featuring 385 beautifully designed rooms with contemporary amenities and state-of-the-art technology, Pride Plaza Hotel in GMR Aerocity is the place to be if you are looking for a staycation to relax and rejuvenate with your loved ones. In addition to offering its guests a truly Indian experience through home-made spreads, pickles, and conventional chaats in the buffet, Pride Plaza is also known as a quintessential traditional hotel. In addition to the two restaurants, a bar, a fully equipped gym, a full-service spa, an outdoor pool, and free Wi-Fi, the hotel also offers several other amenities that guests can enjoy.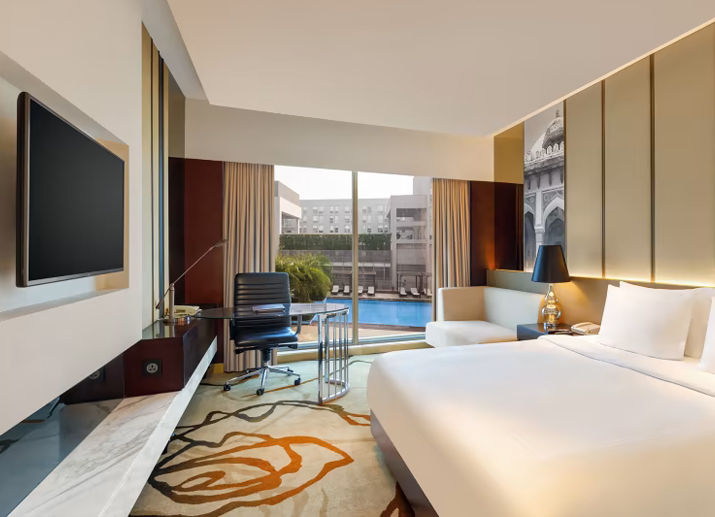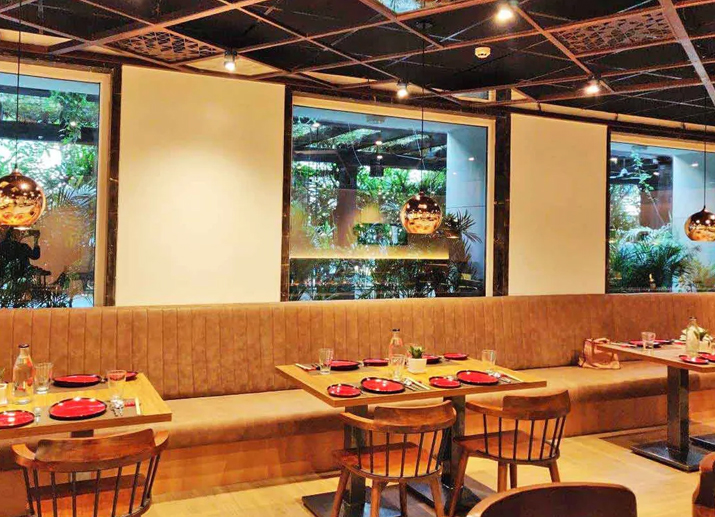 Lemon Tree Premier 
Lemon Tree Premier has been one such hotel that has
been serving smiles and hospitality to its guests since its inception. When it comes to safety and hygiene of staff and guests, the hotel leaves no stone un-turned and is equipped with amenities to combat any virus or disease in times of crisis. Offering an unparalleled stay experience to its guests, this property offers rooms and suites that are the quintessential examples of bespoke luxury and comfort. It also host an array of personalized services, premium in-room amenities, award-winning restaurants, and fun experiences, they pamper style-conscious and upbeat travellers from all over the world. Additionally, the hotel houses Republic of Noodles – an eclectic Pan-Asian restaurant, Citrus Café – a multi-cuisine coffee shop, Ode spa, an in-house gym and an outdoor swimming pool for guests to rejuvenate themselves.