Delectable Winter Delicacies at Aerocity
The blazing summer is gone and the winter chill has stepped in. Everything around looks so pretty and the weather is perfect to step out, visit scenic places and indulge in a myriad of activities that have been awaiting the month of December. The ultra-modern architecture of GMR Aerocity has a futuristic design and gives you unlimited ways to welcome this frosty weather. While there are numerous spots to create unforgettable memories here, GMR Aerocity boasts quite a few open dining restaurants that offer a luxurious experience of fine dining, along with good drinks and music. If you haven't explored this bustling area for a high-octane dining experience, you must do it now!
Here we bring you a list of a few of the many winter delicacies that you must enjoy while at Aerocity: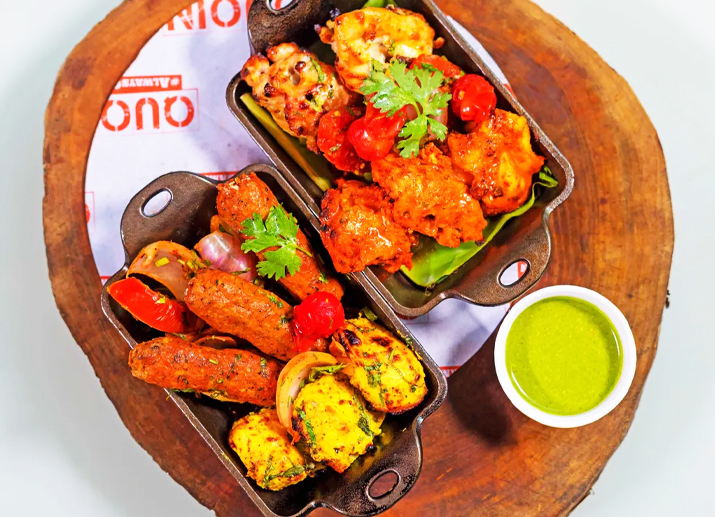 1.The Winter Grills @ Novotel
Novotel, Aerocity is all set to welcome winters with a flavorsome and scrumptious spread of The Winter Grills. This appetizing concept has been curated with the idea to relish the beauty of winter with delectable delights paired with handcrafted cocktails at Quoin – 24 X 7 sports bar. A tempting display of the live grills offers a wide selection of meats and vegetables to choose from. Barbeque Chicken Breast, Tenderloin Fillet, Spanish Pork Chorizo and Black Pepper Cottage Cheese are a few of the popular and all-time favourites of our guests.  Select from a range of our specially crafted concoctions at the Bacardi Bar for a wholesome experience. Celebrate occasions or unwind on a weekend with friends and family at The Winter Grills @ Novotel and create mesmerizing memories.
2. Sushi & Sashimi @ Adrift Kaya 
Indulge in the mouth-watering Japanese delicacies at Adrift Kaya in JW Marriott, a modern Japanese Izakaya restaurant by Michelin Star Chef David Myers and designed by British Designer, Timothy Oulton. Good food, a choice of signature cocktails and foot-tapping music is sure to make you fall in love with the place. So, next time on your visit to Aerocity, take your newfound love to Adrift Kaya for a pragmatic experience and enjoy your favourite meals in their plush outdoor area. While each dish on the menu is a specialty in itself, you must try their range of Sushis, Truffle Morel Miso soup, Okra Salad and desserts like the Ginza Parfait and Chocolate Praline.  Reserve a table for yourself for a delightful experience.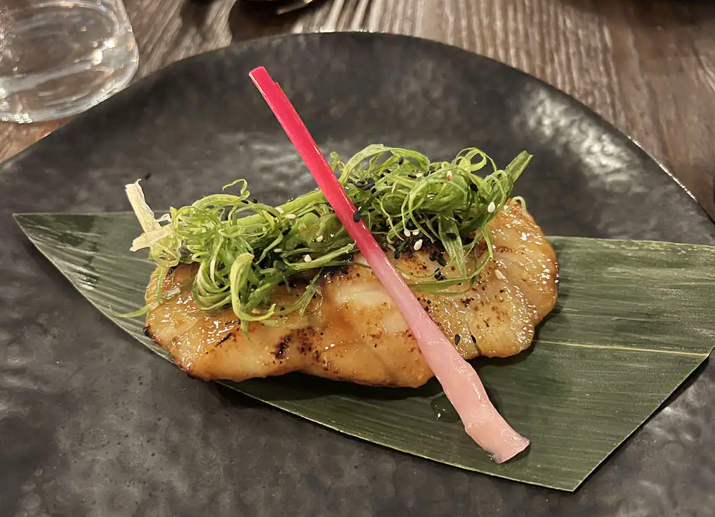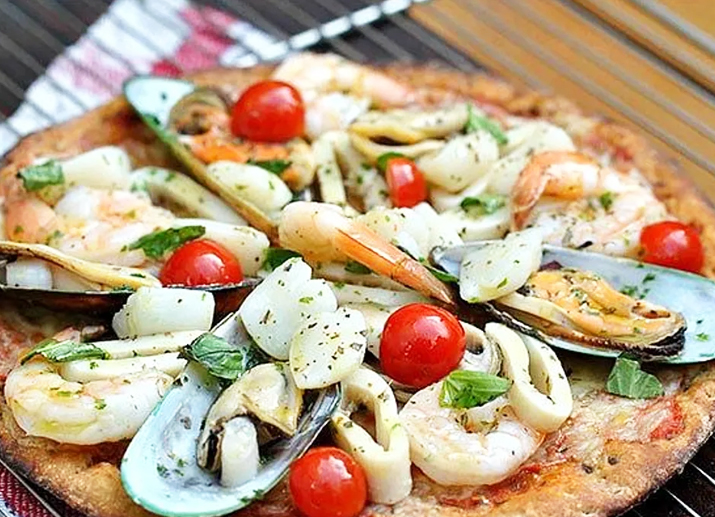 3. Seafood Platter @ K3, JW Marriott
 Popularly known as the Food Theatre, this all-day dining multi-cuisine restaurant at JW Marriott is one of the most luxurious all-day restaurants in the city. This award-winning restaurant has started hosting exclusive Sunday Brunch that serves a wide array of dishes from Asian, Indian & Mediterranean Cuisines. Succulent food with a choice of beverages and live music is sure to give you an experience of a lifetime. Enjoy the warmth of the sun in their Al-Fresco dining area on a cozy winter afternoon as you savor the delicacies from Cantonese, Tuscan and North Indian cuisines. If you are a seafood lover, try their exotic platter that serves delicious preparation of fresh and flavorful seafood. Don't forget to reserve a table in advance when you plan to visit this food lovers' paradise.
4. Teen Khumbh Ki Galouti @ Kheer, Roseate House
 Kheer at Roseate House offers authentic North Indian & Mughlai cuisine with an exemplary blend of traditional cooking and luxurious fine dining amidst a rich and vibrant décor. While the guests imbue themselves and soak in the ambience, the experienced Chefs are there to delight you with their extravagant spread of culinary classics and signature dishes. An exclusive range of appetizers, mouth-watering main course and truly divine desserts are surely a soulful bliss. While you may have your own preferences, Teen Khumbh ki Galouti is a must try. As the name says, this soft, melt in the mouth kebab preparation of mushrooms flavored with Indian seasoning and spices will surely make you ask for more.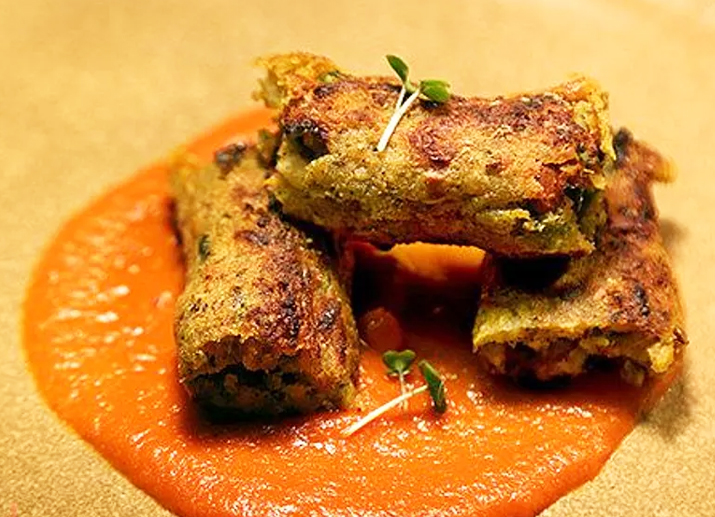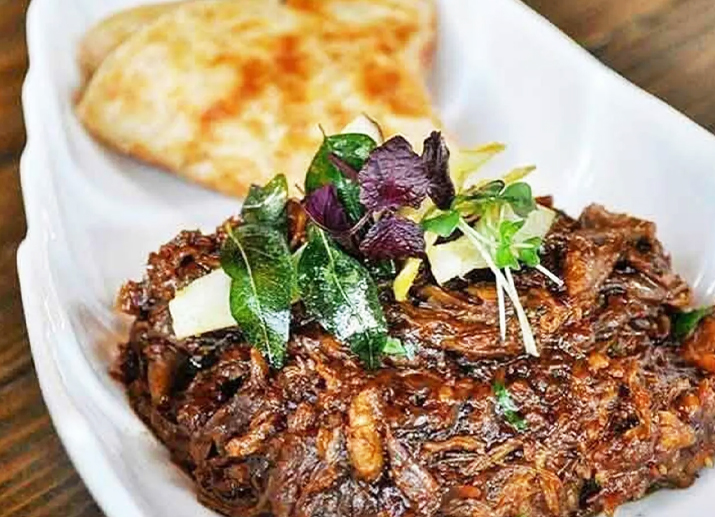 5. Mutton Irachi Pepper Fry @ Farzi Café, World Mark 3
Farzi Café is a Modern Indian Bistro that aims to bring Indian cuisine back in vogue.  While the word 'Farzi" can have many different meanings, here it's just one; i.e. illusion – creating an illusion with its cuisine. Farzi Café owns vintage décor and a chic ambience to proffer a fun filled evening amidst an exciting and peppy atmosphere. Mutton Irachi Pepper Fry, a Goan preparation is a must try with Malabar Parantha. The recipe is carefully curated to tickle your taste buds & heighten your love for coastal cuisine. For an ultimate gourmet experience, this is a must visit. 
As the mornings become cool, and the evenings much cooler, this is the time to visit all those al fresco restaurants that we were shying away from a few months back. GMR Aerocity has a covey of well-known restaurants, cafes, bars and resto-bars. Indulge in the exuberance of luxury & lifestyle and experience the gastronomy extravaganza.