Destination Aerocity, A Symphony of Luxury and Productivity
Located at the heart of Delhi NCR, GMR Aerocity is an aspiring global business district that stands as a testament to opulence, convenience, and sophistication. A place where the fusion of work and leisure is perfected, where business meetings seamlessly transition into vibrant evenings of entertainment, and where every corner radiates an aura of opulence combined with convenience. GMR Aerocity is no ordinary locale, but an ideal destination that caters to every facet of life, from exquisite dining and lavish hotels with revitalising spas to pulsating lounges and state-of-the-art coworking spaces. Welcome to a world where the best of both professional and recreational spheres collides, GMR Aerocity, the destination of unparalleled excellence.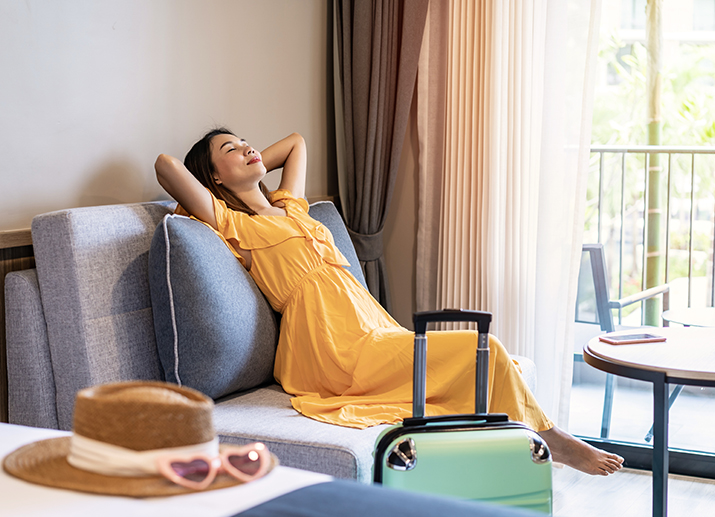 Hotels at Aerocity, Where Comfort Meets Elegance:
Equipped with some of the best luxury hotels in Delhi, GMR Aerocity is a retreat to a haven of luxury that surpasses all expectations. The hotels within this business district redefine the meaning of lavish living. Located within close proximity to the Delhi Airport, the opulent suites adorned with plush furnishings, and expansive windows offer the best panoramic city views, and personalised service that caters to every whim. The hospitality at GMR Aerocity makes it the ideal destination to kick back and relax, and create memories that remain etched in memory.
The hotels at GMR Aerocity elevate relaxation to a new dimension. The world-class spas in the hotels offer a haven of tranquillity, allowing you to escape the hustle and bustle of city life. Whether you seek a soothing massage to alleviate the stresses of the day or desire a full rejuvenation experience, the district's spas are sanctuaries where time stands still, and rejuvenation is an art form.
Restaurants That Offer You Culinary Adventures:
A fulfilling meal not only satisfies your appetite but also appeases your soul, and what better place to cater to your tastebuds than GMR Aerocity? The array of world-class restaurants lining the streets of GMR Aerocity promises an unparalleled gastronomic journey. From fine dining establishments serving innovative dishes crafted by culinary maestros to casual dining and fast food restaurants offering delectable local delicacies and your favourite comfort food dishes, every palate is catered to. Venture into the chic eateries that resonate with the buzz of corporate power lunches and celebrate the art of networking over a sumptuous meal at sports bars where you can enjoy your favourite brews with mouth-watering flavours while cheering for your team. For those seeking more intimate experiences, rooftop restaurants provide breathtaking views of the cityscape, creating an ambiance that elevates dining to an unmatched level of sophistication.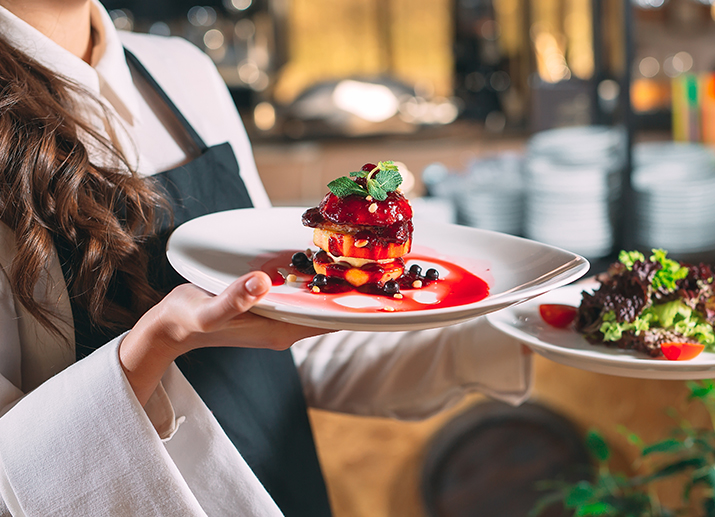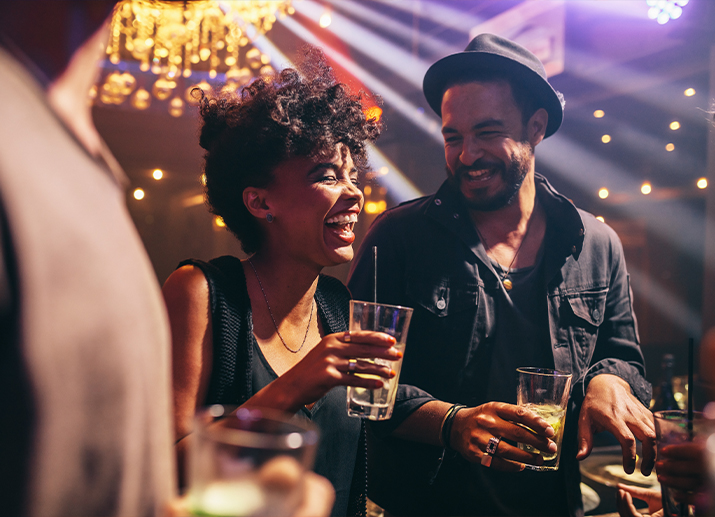 The Place Where The City Comes Alive Every Night:
As the sun dips below the horizon, GMR Aerocity transforms into the go-to destination for party connoisseurs and enthusiasts of vibrant nightlife. GMR Aerocity has a plethora of lounges that exude sophistication, and nightclubs and pubs that pulse with energy, offering an array of experiences to suit every preference. Sip handcrafted cocktails in plush surroundings as you engage in meaningful conversations, or let loose on the dance floor to the beats of popular DJs.
Where Shopping Dreams Come True:
For those with a penchant for retail therapy, the GMR Aerocity offers a shopping experience like no other. High-end boutiques, designer flagship stores, and sprawling retail outlets of global brands showcase the latest trends in fashion and lifestyle products. Immerse yourself in a world of luxury brands or discover unique artisanal creations and exquisite jewellery that resonate with the soul. Indulge in a leisurely shopping spree, and as you stroll through GMR Aerocity's opulent avenues, you'll find that shopping here is not merely about acquiring products; it's about curating an embodiment of your refined taste and expressing yourself.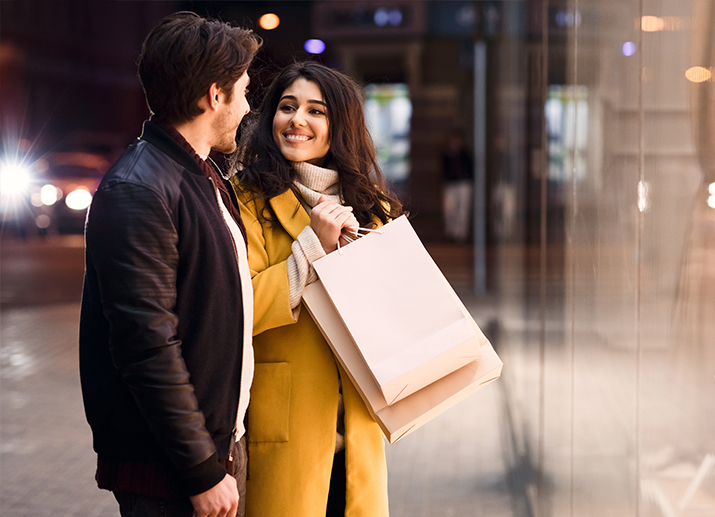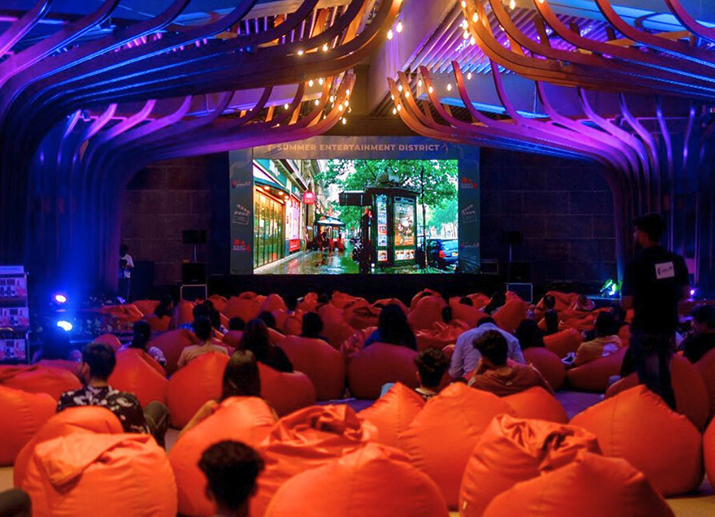 Events Beyond Imagination:
Throughout the year, GMR Aerocity is alive with a kaleidoscope of events that celebrate culture, cuisines, and intellectual exchange. GMR Aerocity is the perfect venue to host any kind of event. From our lavish and spacious banquet halls that are equipped with the latest business-centric amenities which are excellent spaces for conferences that foster innovation and shape the course of industries, to wide open spaces to host craft weeks, fashion tours, food festivals and other exhibition events that nurture and advertise cultures and art forms in the best possible way. Events hosted at GMR Aerocity are more than just occasions; they are opportunities to be part of a thriving community that celebrates the diverse tapestry of the nation's identity and culture.
Business and Beyond:
The world's leading corporations make their fortunes by being present at the best locations for running & expanding their business. When it comes to ease of doing business and accessibility to world-class amenities, there are only a few places that can match the diverse business-centric offerings of GMR Aerocity. Armed with the latest technology and workspace amenities, GMR Aerocity offers a range of well-equipped premium offices and some of the best coworking spaces in Delhi. The working environment at GMR Aerocity is thoughtfully designed, easily accessible and is located in close proximity to the Delhi International Airport and Aerocity Metro Station. With our state-of-the-art coworking spaces that prioritize collaboration, creativity, and comfort, the companies and their employees have the ideal environment to innovate and excel.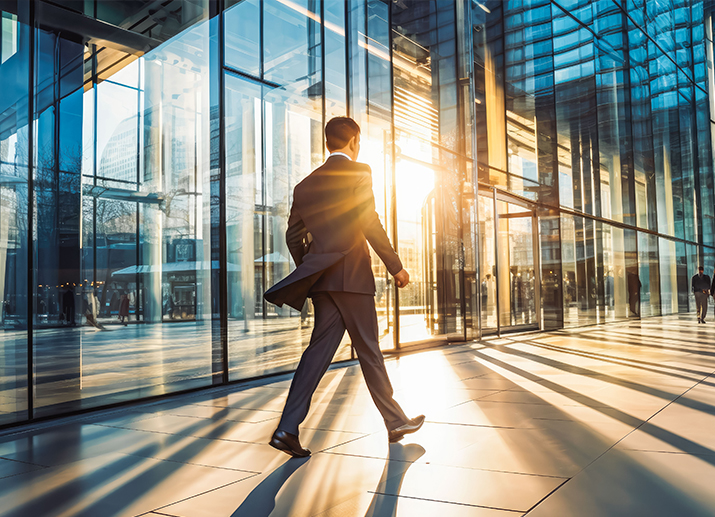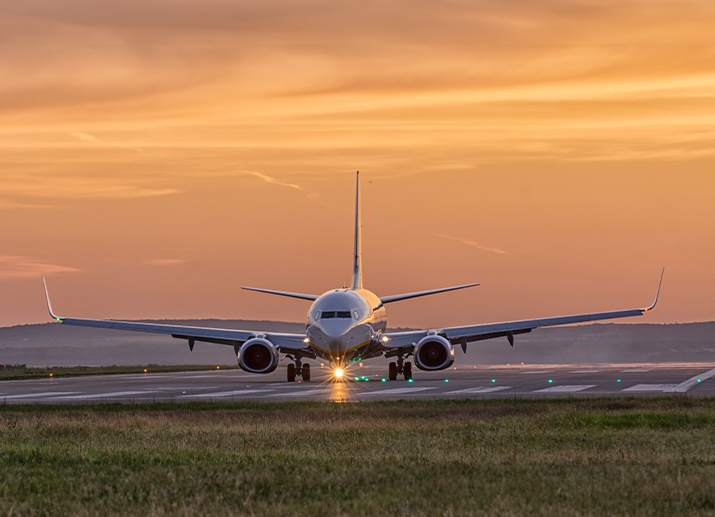 The Hub of Urban Grandeur:
Located within the vicinity of the Delhi Airport and at the heart of this city, GMR Aerocity is the embodiment of how one single place can serve multiple purposes and excel in each of them simultaneously. It's more than just a destination; it's an experiential hub that caters to every facet of life, from facilitating your professional accomplishments to enhancing your personal rejuvenation. The epicentre of the best restaurants, hotels, lounges, nightclubs, shopping, events, business meetings, and coworking spaces, GMR Aerocity is a symbol of urban grandeur and modern living at its finest. So, immerse yourself in this world of elegance and excitement, and discover the ultimate hub of work and leisure at Destination Aerocity.