Event Hosting Venues Near Delhi Airport
In organizing an event, you face many decisions. However, the biggest challenge of them all is selecting the right venue and location, as it will have the most significant impact on your event. Whether you plan a large multi-day conference, cocktail reception, lavish awards gala, business meeting or industry gathering, your choice of event venue and location determines everything from the date to speaker lineups to catering options to attendees' experiences.
Located near the Delhi International Airport, the inclusive, innovative and constantly evolving GMR Aerocity is ideal for every kind of corporate or personal event. This place is filled with a vibrant energy that boasts a sustainable, innovative, and resilient infrastructure with premium office spaces, world-class hospitality, and over 100 exquisite F&B brands. In addition to being a popular destination for active and tasteful city dwellers, GMR Aerocity is a prominent stop on major tourism routes. Some famous events that have taken place here throughout the years are Cirque Du Soleil, Blenders Pride Fashion Tour, Delhi Capitals and GMR Aerocity Association, Food For Thought Festival and more.
Here are some of the finest hotels at GMR Aerocity that offer exquisite spaces for any corporate or personal events –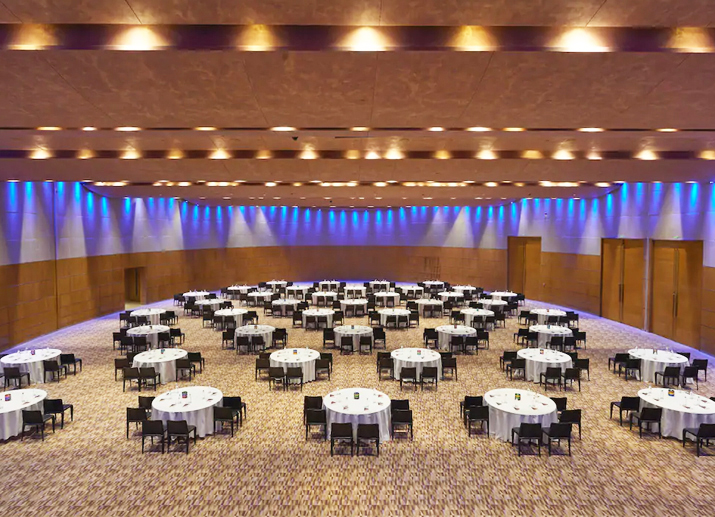 Andaz Delhi – GMR Aerocity's Andaz offers more than 37,500 square feet of meeting and event space fit for small-scale business meetings or large conferences. Each room is designed in a contemporary style with comfortable seating that can be customized to meet all discerning preferences or requirements. The aesthetically designed space also features specially curated catering options and a dedicated host for each meeting, ensuring a successful event.
JW Marriott – The JW Marriott hotel at GMR Aerocity boasts one of the city's largest meeting or event facilities. It has 11 event rooms, 2170 square meters of space and 14 breakout rooms that meet all your event requirements from 35MM Projector, AV Technician, Film Projector with Screen, LCD Projector to Carpenter, Certified Meeting Planner, Decorator, Electrician and more to bring your vision to life.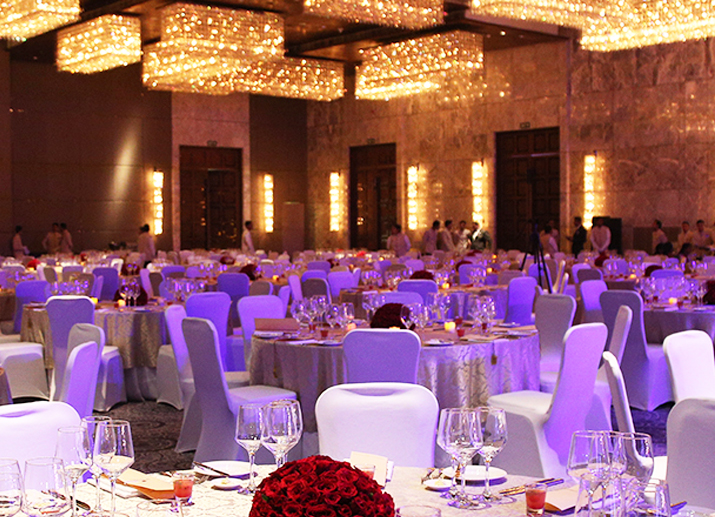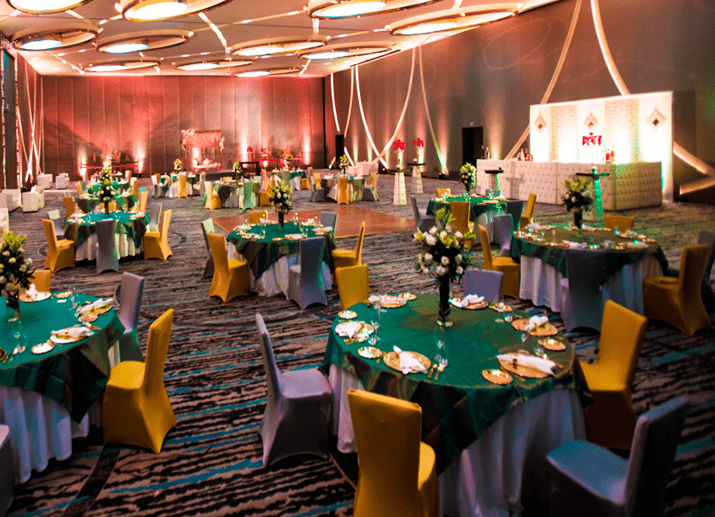 Pullman Hotels and Resorts – Featuring state-of-the-art facilities and a full-service event planning concept, this hotel is an excellent choice for all types and sizes of gatherings. One of the most notable event venues in the region, the hotel's Peacock ballroom offers an astounding 1,181 square meters of pillarless space accommodating up to 1,500 guests for conventions, banquets or weddings. With Pullman's Co-Meeting areas, you can access 13 modular meeting rooms and 3 boardrooms. Arrangements can be made for classrooms, theatres, U-shaped conference rooms, boardrooms, reception rooms, etc.
Aloft – Start planning your meetings or events here at Aloft New Delhi Aerocity, as it offers 13 event rooms, 1602 square meters of total event space, 275 capacity spaces and 2 breakout rooms. Whether you are planning to host an event with over 14,000 square feet of tech-forward conference hall space or dine al fresco in the hotel's Central Courtyard as you entertain your wedding guests with a catered banquet at Aloft, you can do it all.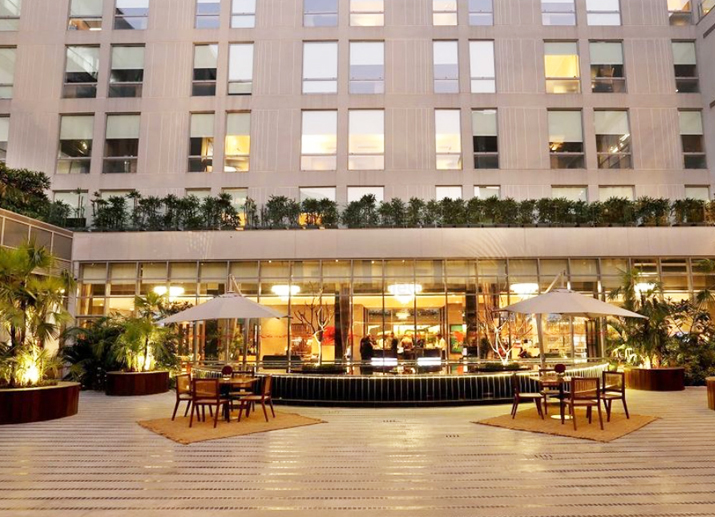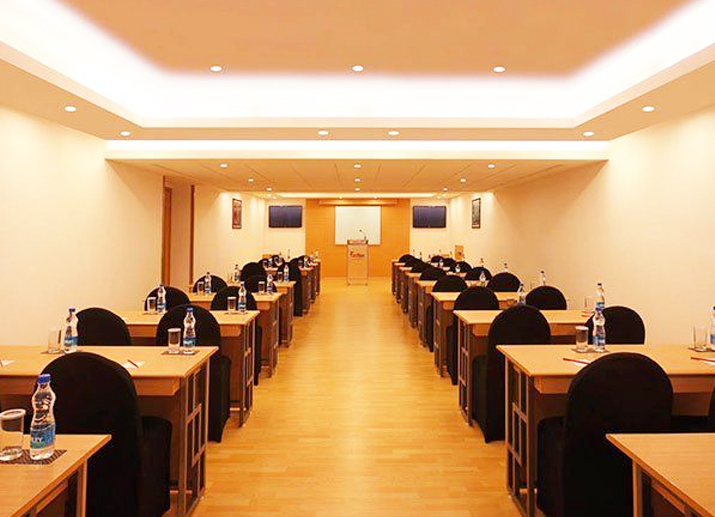 Red Fox – GMR Aerocity's Red Fox has an expansive 104 square meters space for hosting highly engaging and successful corporate meetings and conferences. With world-class facilities and services, you and your employees can spark innovative ideas and make them a reality. In order to facilitate seamless & uninterrupted coordination among all stakeholders, the hotel offers a fully-equipped conference room that seats 80 people for meaningful discussions and decision-making.
Roseate House – There are three aesthetically designed conference rooms at the Roseate House. The Business Center at the hotel provides comprehensive conferencing, communication, and meeting facilities, which are especially popular with Fortune 500 companies, multinational corporations, and start-ups. This venue has a ballroom that can accommodate 175 guests at round tables and 450 guests at theatre seating.