GMR Aerocity, A One-Stop Luxury Shopping Destination
GMR Aerocity stands as a premium experiential centre conveniently situated in close proximity to the Indira Gandhi International Airport in New Delhi. With its impressive and comprehensive array of recreational and indulgence opportunities, it provides customers with a high-street shopping experience near Delhi Airport. Needless to say, GMR Aerocity has rightfully earned its place as the preferred choice for those who appreciate a luxurious lifestyle. Besides being a popular destination for people seeking an indulgent and memorable experience, GMR Aerocity attracts visitors to the capital city as well. GMR Aerocity houses an array of high-end brands and provides shoppers with a memorable shopping experience.
Make Shopping A Luxurious and Indulgent Experience
GMR Aerocity, a relatively recent addition to the city's shopping scenario, has rapidly ascended the ranks of popularity, capturing the attention of both residents and tourists. Today it's rated as one of the best commercial business districts in Delhi. Its appeal lies in its expansive offering of shopping choices coupled with a contemporary and sophisticated ambience. All this makes it a standout choice for those seeking an elevated shopping experience. Its vibrant landscape is dotted with a diverse assortment of stores, encompassing not only renowned fashion powerhouses but also a myriad of speciality establishments and charming boutiques. GMR Aerocity caters to a spectrum of preferences, offering a shopping escapade for the discerning and style-conscious clientele. While the definition of style might be a subjective one, the commercial business district in Aerocity offers you an assortment of choices best suited to your individual preferences. Here are a few brands present in the best shopping destination in Delhi NCR that offer the perfect amalgamation of luxury, style and comfort.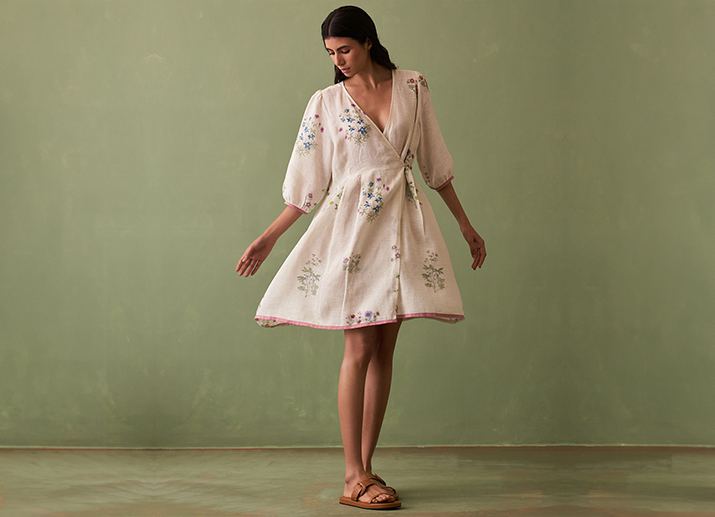 1. Manan:
Manan is a 30-year-old clothing and accessories brand founded on the core principles of timelessness, sustainability, craftsmanship and authenticity. It offers a clean and fuss-free aesthetic in natural hues and soft silhouettes crafted from unique handwoven fabrics specially made for each collection. Manan offers womenswear, menswear, dupattas and jewellery; all tied together by the ethos of slow, contemplative design. Manan's clothing is best described as something that works beautifully and expresses the wearer's unique style an aesthetic that is relevant throughout all seasons. This approach not only highlights the timeless nature of their designs but also fosters a sense of connection and shared heritage among customers.
2. Nicobar:
Nicobar is a contemporary Indian lifestyle label that offers a diverse array of merchandise encompassing apparel, accessories, home decor, travel accessories, and a range of other lifestyle goods. Rooted in the natural aesthetic and cultural abundance of India, Nicobar crafts its products to mirror a sleek and contemporary design ethos. The brand has garnered a devoted following due to its distinctive and modern reinterpretation of traditional Indian clothing and interior decorations. Additionally, it is recognised for its sturdy commitment to sustainability and ethical manufacturing methods. Nicobar's products are meticulously designed to harmonise functionality, versatility, and sustainability. The brand's underlying ethos is heavily influenced by journeys across the Indian Ocean, encapsulating the notion of products that endure, retaining a timeless charm, deeply inspired by Indian heritage, yet resonating on a global scale.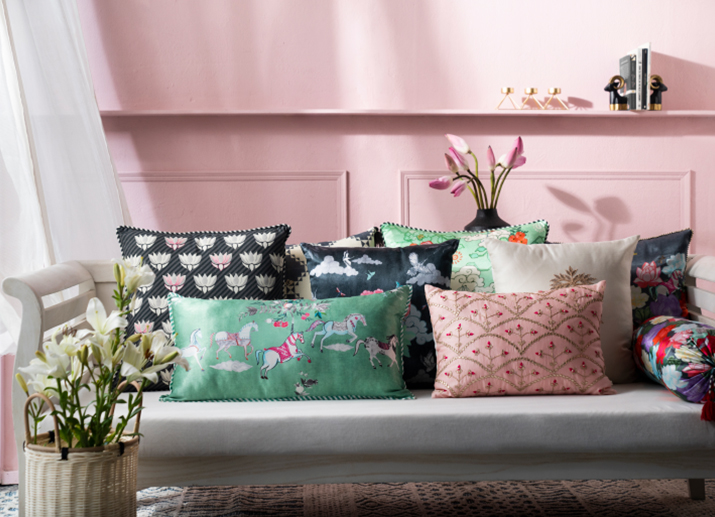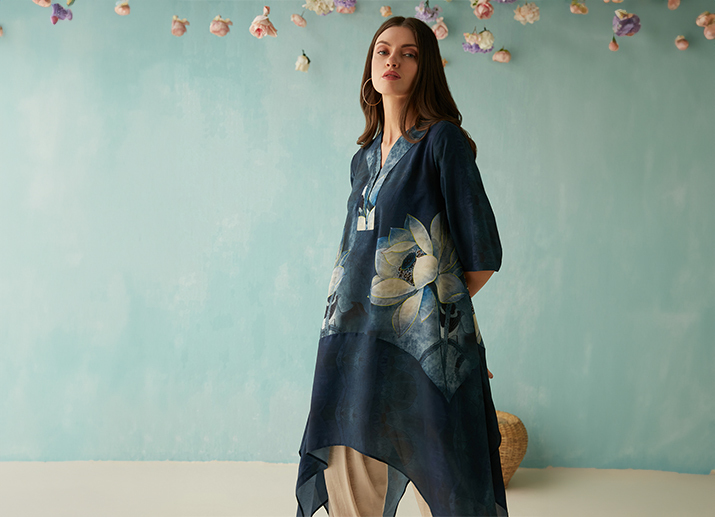 3. Chique:
Chique is a brand that symbolises the epitome of contemporary urban fashion and is unrivalled in terms of its meticulous craftsmanship and unwavering commitment to excellence. Within its repertoire lies an array of clothing collections catering to various categories, encompassing work attire, casual outfits, evening outfits, and attires curated for special occasions. Each piece of clothing is distinguished by its utilisation of top-tier fabrics and impeccable artistry. Incorporating a diverse range of options, Chique ensures there's an outfit suited for every mood and event. Whether you desire to showcase your personal style with vibrant hues or prefer an avant-garde fusion of patterns, the brand provides ample choices. With its robust presence in the Indian fashion landscape, Chique has established a reputation that revolves around a steadfast dedication to both quality and customer satisfaction.
4. Pure Homes:
Pure Home is India's premier lifestyle and home decor brand, originating in 2011. The brand has earned a reputation for its top-tier items, chic designs, and budget-friendly pricing. The product range from Pure Home accommodates diverse styles and tastes, spanning from sleek modernity to intricate tradition. Their furniture collection encompasses a wide array of products, including sofas, beds, dining tables, and storage solutions, all thoughtfully designed to intertwine functionality and aesthetics. The brand's home decor line extends from ornamental items to wall art, rugs, and cushions, meticulously curated to infuse personality and style into any living space. Pure Home also boasts a collection of kitchenware products, featuring cookware, dinnerware, and kitchen accessories. In essence,
Pure Home stands committed to enhancing homes with sophistication and quality, providing a diverse product range that caters to various styles and needs. Their dedication to affordability, quality, and design has solidified their popularity among homeowners and design enthusiasts alike.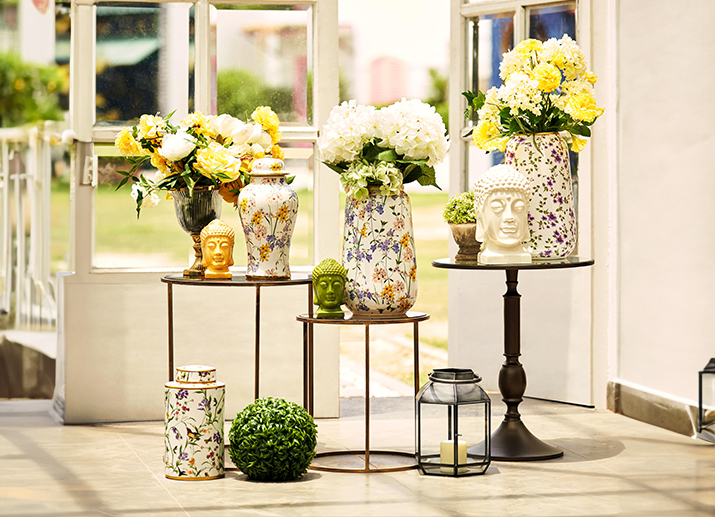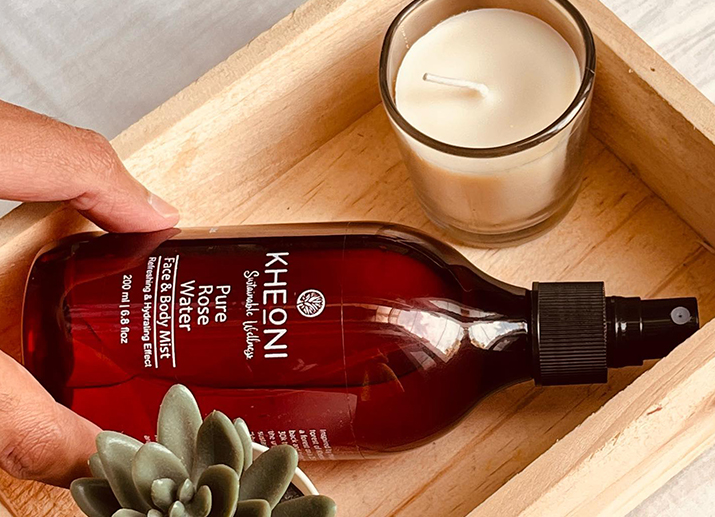 5. Kheoni Wellness:
Kheoni Wellness is a one-of-a-kind skin and body care brand that strives to promote sustainability-led responsible luxury. Their unique motto to bring the most pristine and natural ingredients into your daily lifestyle is what sets us apart. Inspired by a small forest in central India, Kheoni, they are dedicated to the preservation of many such forests and the indigenous communities residing in them. That is the reason why all their products are packaged in reclaimed wood, paper and eco-friendly materials by inclusive communities across India. Thus when you shop from Kheoni Wellness at GMR Aerocity, you are not just making yourself a better version of yourself, but you are also contributing towards the betterment of the country's forests and those who protect them.
4. Kama Ayurveda:
Since its inception in 2002, Kama Ayurveda has been amalgamating beauty and Ayurveda. Their passion for sourcing natural ingredients and combining them with the ancient science of Ayurveda has created a discerning image for them in the market. They have a distinctive following globally among beauty connoisseurs who are looking to buy safe and effective beauty products which are also gentle on the skin. When you shop from Kama Ayurveda at GMR Aerocity, you are promised high-quality EU-certified products that are 100% natural and vegan.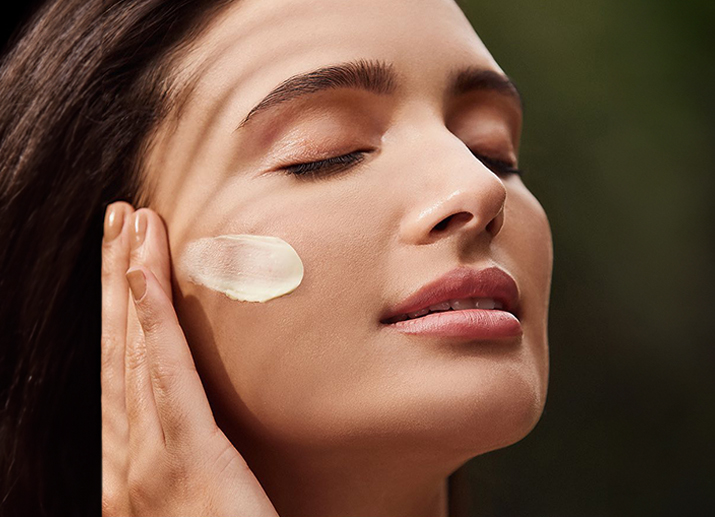 And that's not the entirety of it; there's a plethora of further exploration and experiences awaiting you. As the top retail space near IGI Delhi Airport, GMR Aerocity stands as a sophisticated experiential haven for high street shopping, boasting not only its advantageous placement but also its contemporary facilities and an array of luxurious choices tailored to various preferences. So, come and indulge yourself wholeheartedly with all the immersive and opulent experiences that the best mall in Delhi has to offer.