GMR Aerocity: The Ultimate Hub for International Business Travellers
In the bustling heart of Delhi, where commerce meets luxury, lies GMR Aerocity. Aerocity is the ideal destination that offers the perfect mix of opulence and convenience. This thriving hospitality and business district, strategically located near the Delhi International Airport, boasts a collection of lavish hotels and retail outlets that make it the ideal destination for both recreation and official purposes.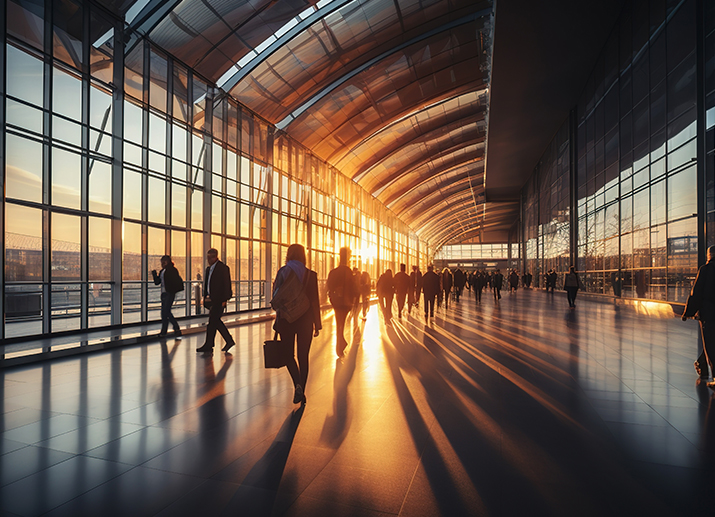 Proximity to Delhi International Airport
At a stone's throw from one of India's busiest airports, the Indira Gandhi International Airport Delhi, GMR Aerocity ensures that you arrive at one of the top luxury hotels in Delhi NCR within minutes after your long-haul flight. The seamless transition from airport to hotel is a significant advantage of GMR Aerocity, especially in the context of international travellers with tight schedules. GMR Aerocity is not just a gateway to Delhi; it provides seamless connectivity to the entire National Capital Region (NCR). The Delhi Metro's Airport Express Line connects the district to central Delhi in a matter of minutes, allowing you to explore the city's historical and cultural attractions effortlessly. Being one of the nation's leading hospitality and business districts, GMR Aerocity looks after each and every aspect of international travel. The convenience of 24-hour dining options ensures that jet-lagged travellers can enjoy a delicious meal at any time of day or night along with convenience stores that provide a quick and hassle-free shopping experience for those last-minute essentials or travel necessities. GMR Aerocity is the ideal destination for international business travellers.
A Haven of Luxurious Hotels
Another salient feature of GMR Aerocity is its stunning lineup of some of the most luxurious hotels in Delhi that cater to every preference and budget. Whether you're in search of understated elegance or unabashed extravagance, you'll find a hotel that suits your taste. The illustrious lineup of hotels at GMR Aerocity includes options like JW Marriott which is regarded as a haven of sophistication credited to its opulent rooms, exquisite dining options, and state-of-the-art meeting facilities. Or options like The Roseate with its lush green surroundings and serene atmosphere which make it the ideal choice for those who prioritise tranquillity. What truly sets GMR Aerocity's hospitality apart is the commitment to exceptional service. The staff at Aerocity's hotels are renowned for their warm hospitality and attention to detail. From arranging transportation to assisting with business needs, they go above and beyond to make your stay memorable.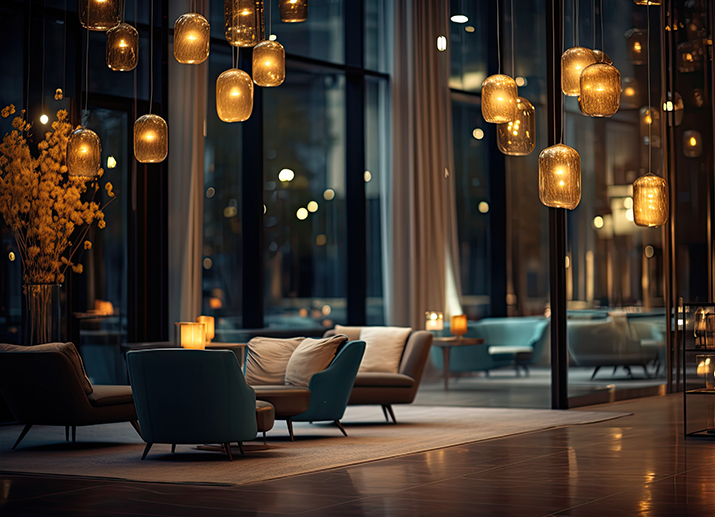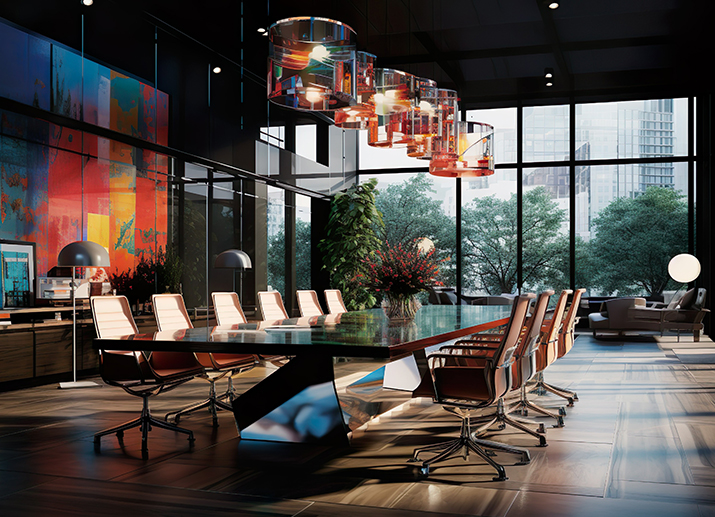 Combining business and pleasure
As one of the nation's leading hospitality and business districts, GMR Aerocity's opulence extends beyond its top-of-the-line accommodation options. Aerocity also has world-class meeting and working facilities with the finest shared workspace near Delhi airport which makes it an ideal destination for business travellers. Ranging from meeting rooms equipped with the latest technology and ergonomic furnishings to workspaces with cutting-edge facilities ambient layouts and designs, GMR Aerocity has an impeccable array of services to meet all your professional needs.
In conclusion, GMR Aerocity stands as a testament to Delhi's emergence as a global destination for business and leisure. Its strategic location near the Delhi International Airport, a range of lavish hotels, impeccable meeting facilities, fine dining, and upscale retail outlets make it an unrivalled choice, especially for international business travellers seeking a short stay, conducting meetings, and other official purposes. Whether you're sealing deals or exploring the city, GMR Aerocity offers an experience that's as impressive as it is convenient. So, the next time your business takes you to Delhi, consider making GMR Aerocity your base for an unforgettable stay.