Irresistible Italian Restaurants in GMR Aerocity
Italy is a land rich in art, music, architecture, history, and certainly, its cuisine, known worldwide for its extraordinary, unique and inimitable culinary delights. So much so that no matter where you have grown up in the world, you are familiar with dishes such as pizza, spaghetti and pasta. They are some of the best comfort food you can get your hands on. Italian cuisine is all about family, tradition and cosiness. A variety of fresh, local ingredients, simple flavours, and aromatic herbs, like basil, thyme, and sage, make the dishes incredibly vibrant.
If you are a fan of Italian cuisine, you will be spoilt for choice at GMR Aerocity. Come with your friends and family to these delightful restaurants that serve authentic Italian dishes.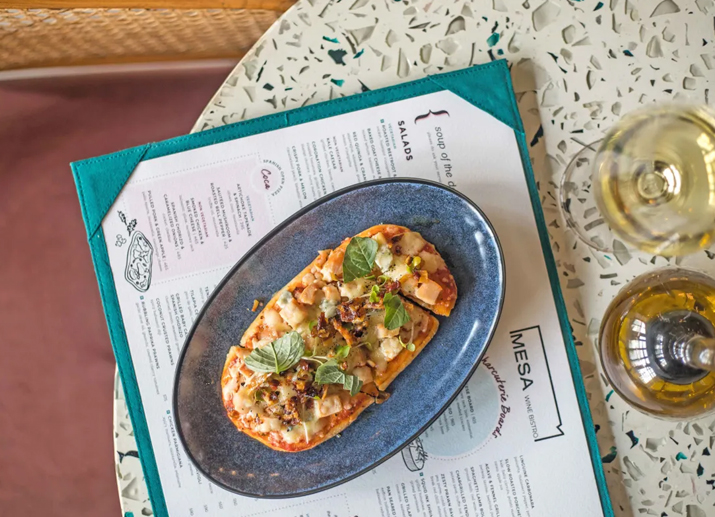 Mesa Wine Bistro 
Featuring pastel colours and floral patterns, Mesa Wine Bistro at GMR Aerocity is a two-storey restaurant with plenty of natural light, making it the perfect venue for a Sunday brunch. But while the interior setting is at its finest, the food deserves the most honourable mention. Particularly their Coronation Chicken Salad, Bubbling Paprika Garlic Prawns, Ricotta and Beetroot Salad, Poached Pear Almond Tart, and their extensive selection of wine. It is the ideal place to meet up with your friends, family or significant other for a relaxing meal.
Cafe Delhi Heights
One of the city's favourite restaurants for a cozy meal, Cafe Delhi Heights at GMR Aerocity is for people who like to indulge in scrumptious comfort food. Its subtle ambiance and elegant outdoor seating take you out of the city's hustle and bustle and allow you your much-deserved break. Chefs here curate unique and memorable culinary dishes. We suggest you try their Pizza Al Greco, Pasta Alla Rosa, and Baked Cheese Risotto with vegetables and cherry tomatoes if you're planning to get your carbs and cheese fix at the end of the day.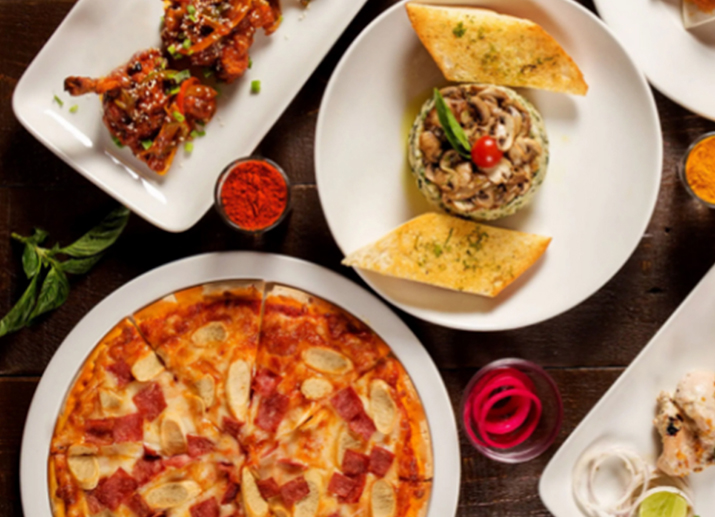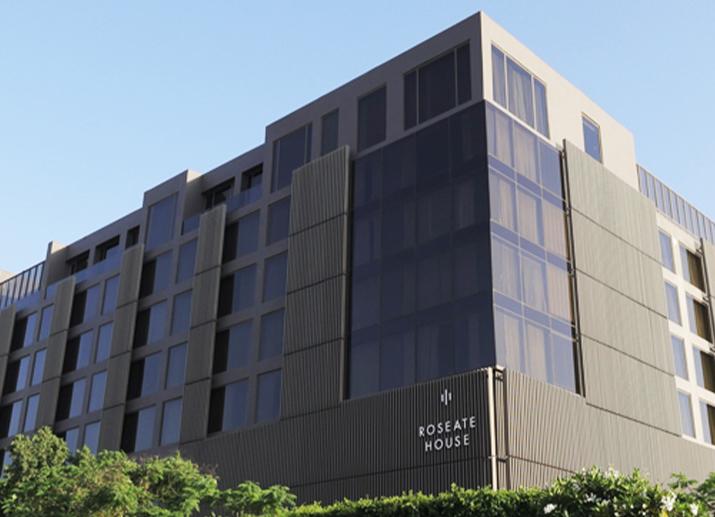 Del Roseate
Whether you're staying at Roseate House in GMR Aerocity or visiting this restaurant after reading the reviews, you have great taste. It is one of the finest Italian restaurants in the city, offering indoor and al fresco dining options and an exclusive bar and a Live Kitchen. In addition to their delicious food, DEL also provides top-notch service that is considered the gold standard in the hospitality industry. While here, you should try out their 'Make your own pasta' option on the menu. If you plan to visit the restaurant, we suggest booking ahead as tables are snapped up within minutes.
TARA 
While at TARA, you have to take a moment, set yourself down on one of the rooftop spaces, and simply soak in the splendid view. It is a perfect setting under the stars to unwind, relax, and have a peaceful time with friends while sipping on refreshing cocktails. Their menu encompasses several outstanding Italian dishes and some interesting culinary experiments worth trying out. While you are here, you should try out their candied paprika cashews, truffle-infused mushroom ragout bruschetta, Chermoula jumbo prawns and more.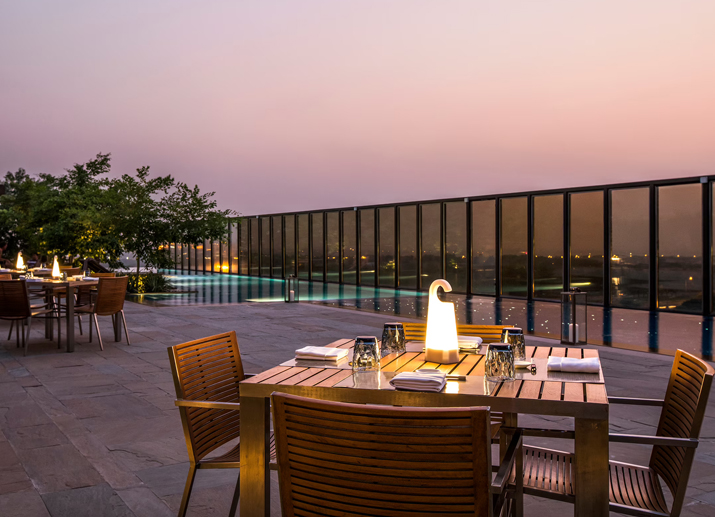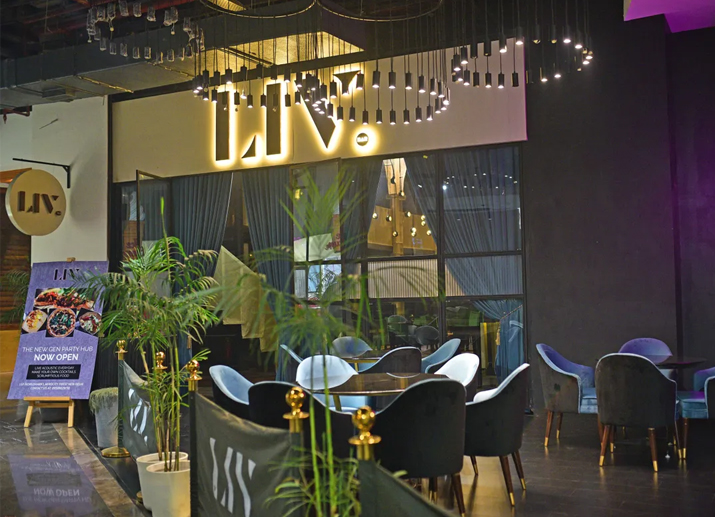 LIV 
This is one of the few restaurants in the capital that serve authentic Italian cuisine. It is perfect for a romantic dinner with your significant other or a fun weekend outing with your friends to enjoy some of the chef's specially prepared dishes on the menu or their remarkable drink options. Like most authentic places that offer Italian dishes, LIV makes freshly baked dough every day, straight from the oven for their famous selection of Napolitano Pizza.