Nightlife is Always Eclectic at GMR Aerocity
An appellation that creates euphoria and rapturous delight. Delhi, the capital city of India is known for its splendid party culture alongside Mumbai & Bengaluru. Being home to renowned pubs, bars, lounges, discos and night clubs, the city is seen to be equally happening at night when the streets are empty and the unadventurous lot has gone to sleep.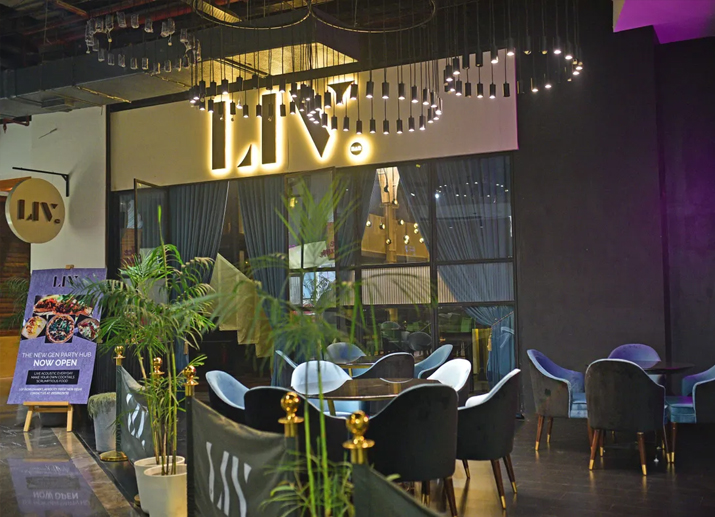 GMR Aerocity, the heart of nation's capital beholds a captivating charm and is sure to allure you with all the fun, joy and entertainment you can think of. Popularly known as The Sin City, this place is sure to hold your feet for all that glitzy, vibrant, entertaining and rejuvenating night.
Are you still not sure of where to go? Read on to know more about people's favourite chilling zones that have a perfect ambience, delectable food and unique cocktails to set your mood in. And that's definitely not where it all ends. For all such people for whom nightlife is much beyond drink & dance, this ecstatic place is a perfect venue for photography, stargazing, ghost walks and much more. I am sure this write up would enlighten your thoughts already venturing out into the streets of Delhi.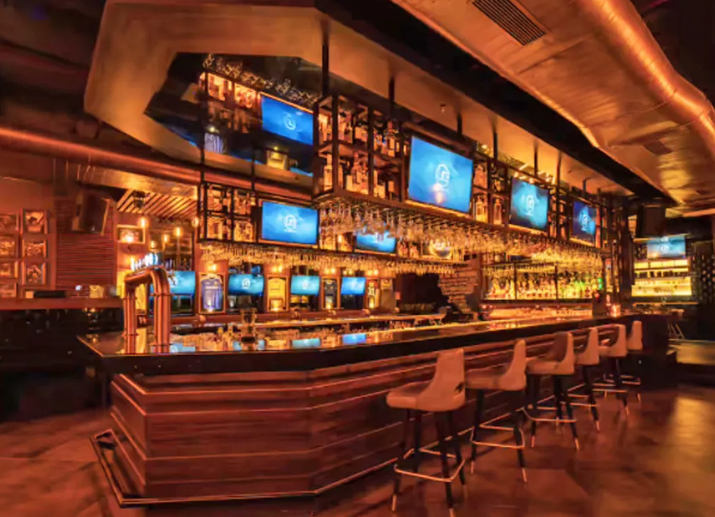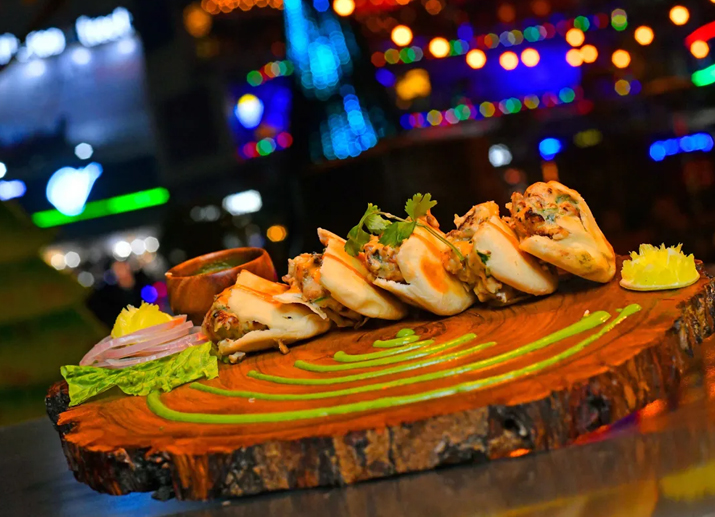 Now saying that; here we bring you the list of some of the top rated restaurants, bars & pubs which are always the talk of the town. Liv Bar, Underdoggs, Dragon Fly Experience, Imperfecto Shor are few of the many names not to forget. Each one of these is unique in their own way. The theme, the ambience, the décor, the food and the service is truly impeccable. The foot tapping music, perfect alcoholic concoctions and Chef's special lip-smacking meals will implicitly take you for a surreal nightlife experience. From live band to jazz music, rock, hip-hop & contemporary, this place has a fit for everyone. Select an elite wine from the world's finest vineyards or order some classic cocktails and smoothest aperitifs, you'll dubiously turn heady. Flavorful food preparations accompanied by eye-appealing presentations from around the globe make you fall in love with the place. Home to the world's finest hospitality brands, any experience in Aerocity is sure to make you feel pampered and elated in delight. From a royal ambience to a luxurious service, every bit is bolstered here. So, whether you are a party animal or a party pooper, the crazy rider or a hungry soul; nightlife in Aerocity New Delhi has an experience for every kind of night crawlers.
So next time when you are planning for a night out, head towards GMR Aerocity, New Delhi for a fun filled, adventurous and thrilling experience that keeps you & the night young and bold. Love a little more & live a little more @Aerocity.