Summer Fashion Trends for 2023: From Light Fabrics to Floral Prints, Get Inspiration for the Perfect Summer Wardrobe
Aerocity is a premium hospitality district, but it has also established itself as a leading fashion hub. It is home to some of the prominent names in fashion and lifestyle such as JJ Valaya, Manan and Nicobar. The reason these brands have chosen this place is because of the vast benefits that Aerocity offers – outstanding infrastructure support, neat and clean surroundings, great ambience, accessibility from Delhi and Gurugram, and the fact that international and domestic travelers, local visitors and office-goers who celebrate fashion and lifestyle as a way of life regularly visit the place. In this blog we wish to highlight the best of Aerocity in terms of fashion and lifestyle. With summer right upon us, it's the perfect time to plan your ideal summer wardrobe. Explore the exciting fashion trends of summer 2023, which include light fabrics, vibrant colors, playful patterns, stylish accessories and last but not the least; sustainable clothing. Get inspired by major fashion brands as you curate your summer looks.
The boulevard of the shopping area at The Square, GMR Aerocity, where some of the leading brands have set their store, is aesthetically designed and is pictureprefect in terms of aesthetics. You will find a neatly lined outlets of Nicobar, Manan, Chique, Pure Home and other brands, with an inviting space design and product range meant for progressive Indians. Aerocity being frequented by a large number of overseas travelers, these travelers are also exposed to the Indian fashion trends at this venue.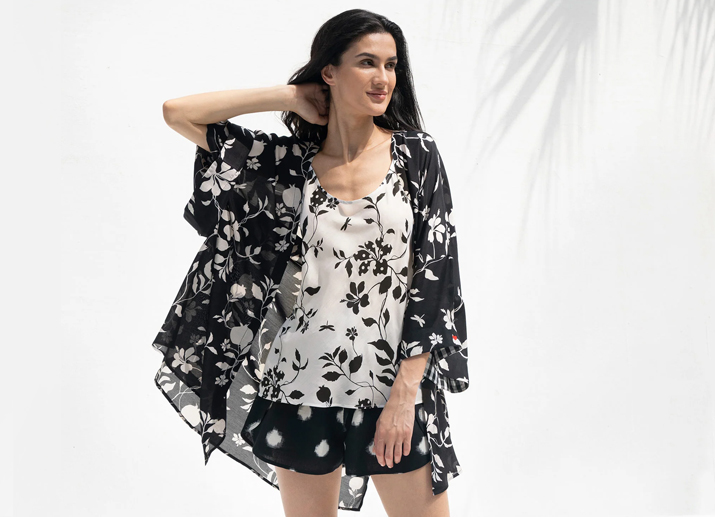 1. Light Fabrics
Delhi is also rich in its textiles and apparel offerings and markets across the city, small and big, have interesting options. Summer is all about keeping cool, and light fabrics are perfect for achieving this. From cotton to linen and silk, there are plenty of lightweight materials that will keep you feeling comfortable in the heat. There is a range of brands that offer a wide range of clothing made from light fabrics. From flowy dresses to breezy tops, you can find plenty of options to keep you cool this summer.
2. Unique Prints & Flattering Silhouettes
Chique is a fast-growing Indian brand in women's apparel that owns a portfolio of various categories including work wear, casual wear, evening wear and occasion wear. It caters to one of the strongest and largest sections of urban women that falls in the age group of 20 to 60 years. Chique, as a brand, is inspired by Urban Indian women who aspire to express themselves as modern citizens of the world. From unique prints and flattering silhouettes to carefully-sourced, handcrafted and hand-embellished textiles that are comfortable yet durable, we are always working to provide you with an elevated clothing experience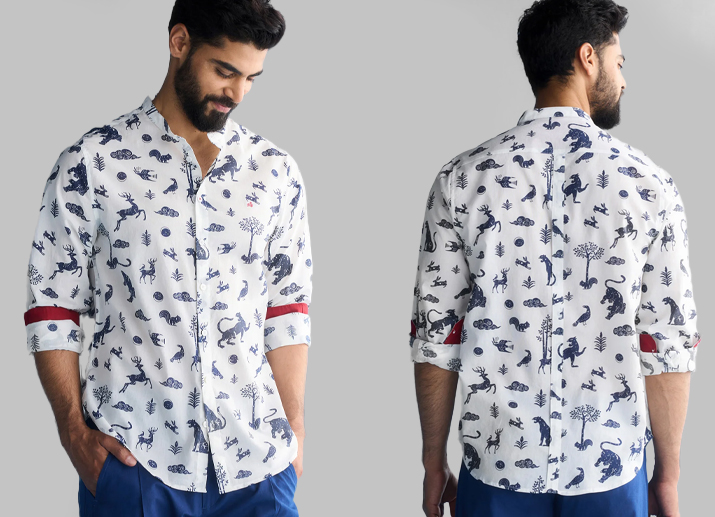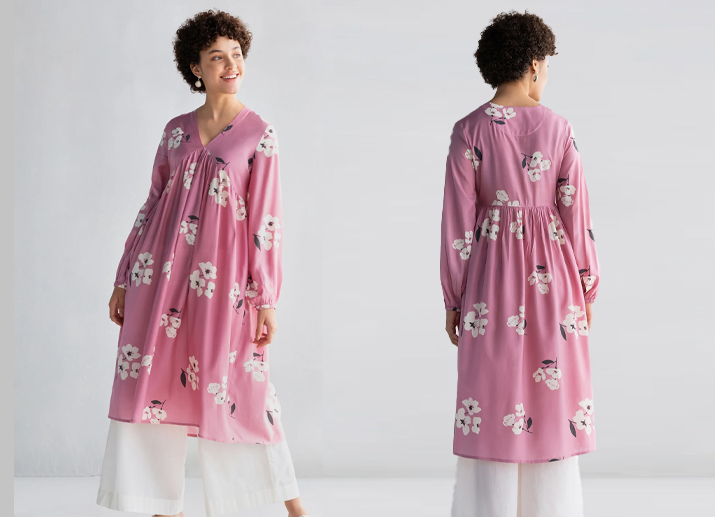 3. Floral Prints
Floral prints are a classic summer trend, and they're back in a big way for 2023. Whether you prefer bold graphic, florals or delicate, dainty prints, there's something for everyone. Manan has an exclusive collection of range of floral print dresses, skirts, and tops that are perfect for summer. If you're not into all-over floral prints, you can still incorporate the trend into your outfit with a floral accessory like a scarf or bag.
4. Pastels
Pastels are a great way to add some color to your summer wardrobe without going too bold. From soft pinks and blues to lavender and mint green, pastels are perfect for creating a dreamy, romantic look. Select from a range of pastel-colored clothing, from dresses and jumpsuits to blouses and shorts and redefine your style statement this summers.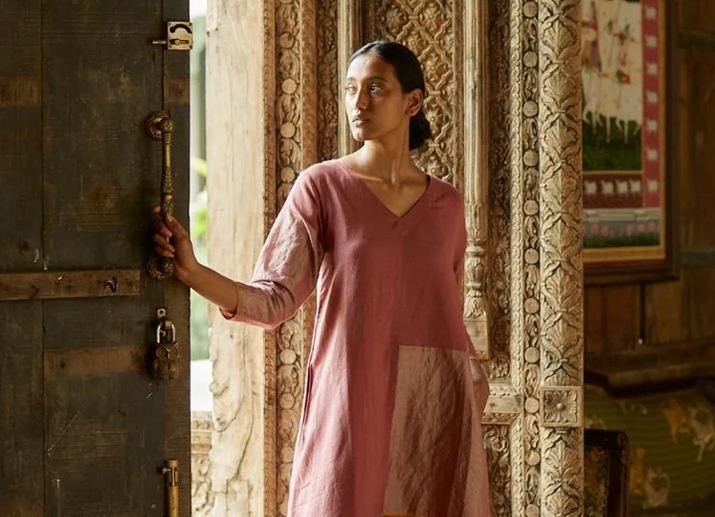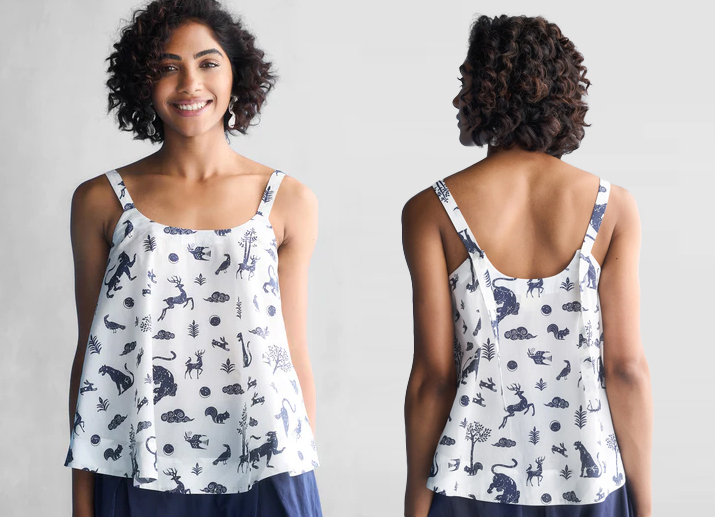 5. Sustainable Fashion
Sustainability is becoming an increasingly important trend in the fashion industry, and summer 2023 is no exception. Brands like Nicobar & Manan are leading the way in sustainable fashion, offering clothing made from eco-friendly materials and using ethical manufacturing practices. Nicobar, a lifestyle brand that is deeply rooted in the essence of India and with a unique design signature that would inspire guests toward a modern Indian way of living, dressing, and looking at the world. In a world where fast fashion dominates, the brand has envisioned products that were timeless, that would prioritize longevity over fleeting trends, and that draw inspiration from nature's designs and materials. If you're looking to make more sustainable fashion choices this summer, consider investing in pieces from these brands.
6. Tie-Dye
Tie-dye is making a comeback this summer with various styles available, ranging from vibrant psychedelic patterns to softer, understated designs. Popular retailers offer a wide selection of tie-dye clothing, including t-shirts, sweatshirts, dresses, and skirts. Choose your best fit & be with the trends this summer.
With celebrated brands operating from here coupled with great ambience and best of infrastructure, this hospitality district is among the most coveted addresses in the country in terms of fashion and lifestyle. From light fabrics and floral prints to pastels, sustainable fashion, and tie-dye, there's something for everyone. Aerocity is the new synonym for fashion & lifestyle. Come, explore and get along some of the trendiest styles this summer.