The 5 Best Luxury Hotels at GMR Aerocity
GMR Aerocity, New Delhi is the epicenter of glamour and opulence. The cynosure of hospitality & entertainment proliferates vibrance and excitement in its own unique ways. The lively environment is sure to hold you back to experience more each time you visit this place. Aerocity New Delhi is home to iconic hotel brands known for their elegance & style. While you are planning for your next visit to Aerocity here we bring you the 5 best luxury hotels at GMR Aerocity: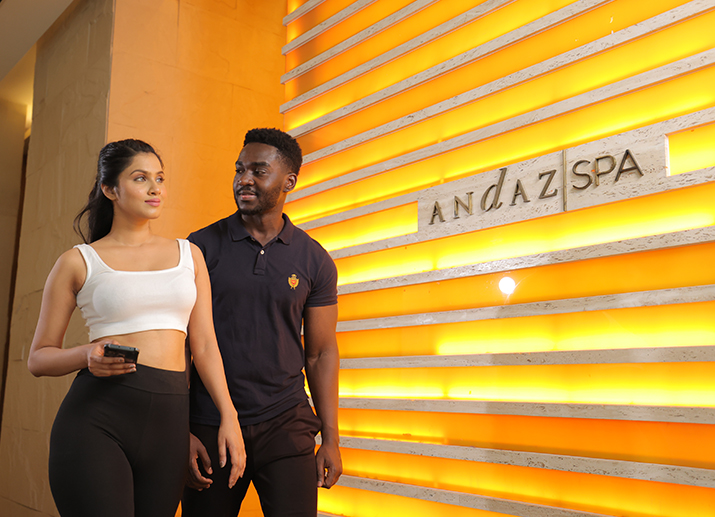 1. ANDAZ BY HYATT
Andaz at GMR Aerocity is an exquisite example of richness, grandeur and style. This luxury icon boasts 401 magnificent rooms that include 45 suite rooms designed in elegance & style to offer a splendid experience to the traveler. The hotel has diverse F & B options to cater to the varied needs and taste of its distinguished travelers. The innovative approach and a thought for sustainability make this place distinctive. While rooms are calm and subtle, restaurants showcase vibrance and excitement. A mixed approach caters to different moods at different times thus offer a relaxing retreat to an exhausted traveler.  Not just this, the hotel offers all other facilities such as fitness centre, pool, laundry to help you relax and rejuvenate completely. So next time, do plan a stay at Andaz and pamper yourself to the core.
2.  JW MARRIOTT
The name needs no introduction and this classic hotel offers exemplary experience to its guests. This iconic hotel boasts 511 ultra-modern rooms, award winning restaurants accompanied by splendid services that include state of the art fitness center, temperature controlled pool, world-renowned spas. The hotel is perfectly located with all the key tourist attractions in close proximity.  Come, enjoy &indulge yourself for a truly mesmerizing experience.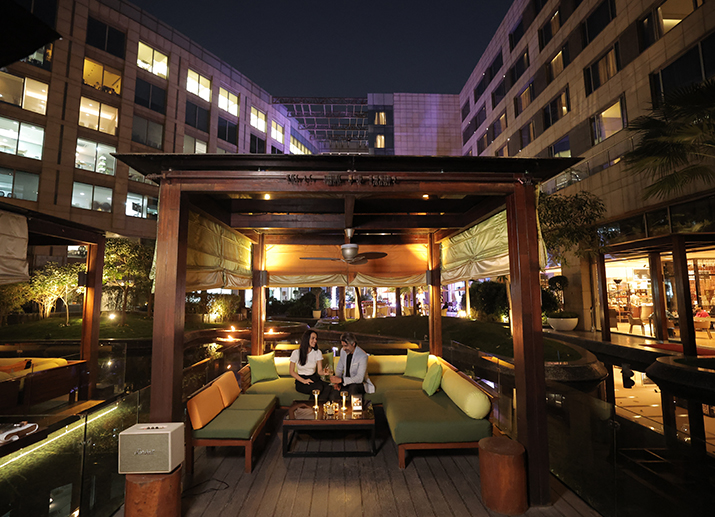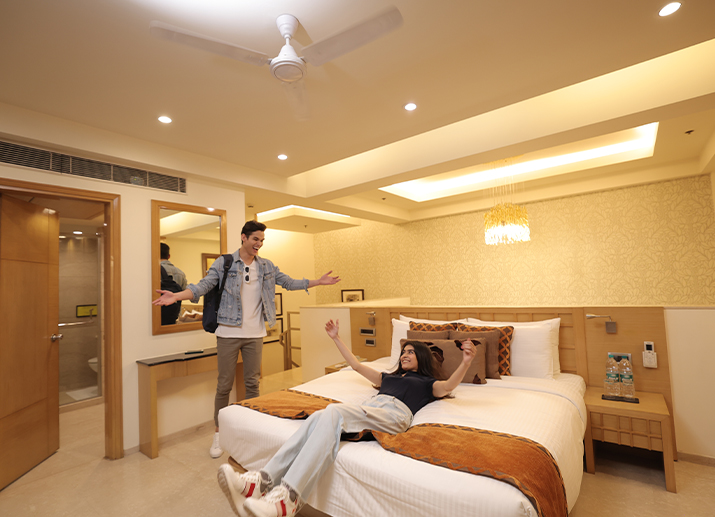 3. LEMON TREE PREMIER
This value for money hotel has verdant interiors that are both tranquilizing and revitalizing. Spacious infrastructure, ultra-modern facilities and exceptional services are sure to give you an incredible experience. This hotel has 280 smartly furnished rooms & suites, premium in room amenities, an eclectic pan-Asian restaurant, a 24×7 multi-cuisine coffee shop, the rejuvenating spa and an outdoor swimming pool to pamper, rejuvenate, refresh and completely recharge you. Get ready for an exhilarating experience!
4. HOLIDAY INN
A premium hotel under the flagship of Intercontinental Hotels Group, is a spectacular property to experience comfort and luxury in style. Modest room designs with a range of world class facilities, state of the art amenities, soothing décor and a sense of spaciousness, multiple dining options and well trained staff are sure to give you a wholesome experience. From the time you check-in, every effort is made to make your stay stress–free and comfortable. The cozy beds & sumptuous food, the vibrance of the lounge and the warmth of the water in the pool makes you indulge in superlative luxury with grace and sophistication. The hotel staff is committed to give you an unparalleled service for an unforgettable experience.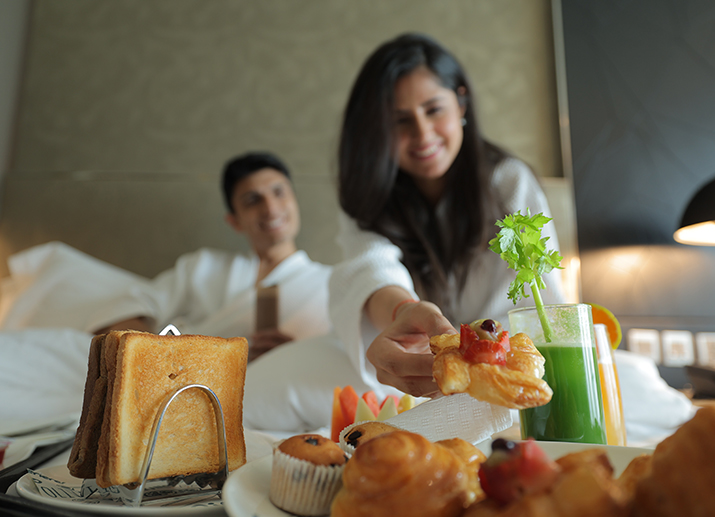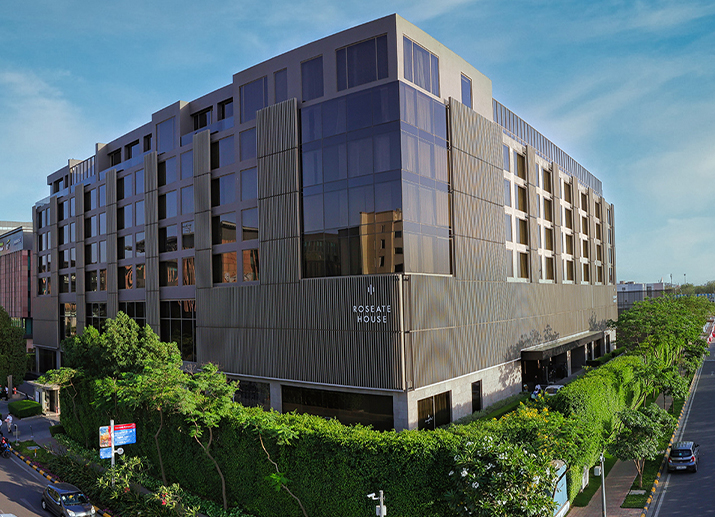 5. ROSEATE HOUSE
 Roseate House is a contemporary upscale hotel with a thematic nouvelle design that matches the taste of a modern thoughtful traveler. The hotel boasts tastefully designed 216 spacious rooms with world class amenities and ingenious décor. The hotel is a perfect blend of synchronous design and innovative functionality that is fast and trendy. The distinctive thematic concept is showcased in the food and beverage outlets of the hotel. From the name of the outlet to its theme, décor, menu and nomenclature; everything is just nostalgic.  DEL – an all-day dining restaurant, Chidiya Ghar – the Bar, Kheer – a fine dining delight and TARA – the sky lounge at the roof top by the pool side offer perfect settings for you to spend cherished moments and create enduring memories for life.
Last but not the least, Aerocity New Delhi is an upmarket hospitality district that proffers boundless choices to experience luxury and grandeur and create timeless memories to cherish for life. Come explore the world at Aerocity.