The Square - A High Street Walkthrough Experience!
GMR Aerocity is an all-encompassing venue for mega cultural shows and exhibitions. Along with all of the luxurious indoor spaces, it also offers a suitable outdoor option for different types of events and gatherings. In particular, GMR Square, which was unveiled on January 19, 2019, is a one of its kind vibrant urban public open space located at the heart of GMR Aerocity. It is filled with picturesque greenery and a majestic landscape, offering easy access to the commercial hubs and recreational spaces of Aerocity. An amalgam of futuristic design principles and sustainability, the Square has well-planned public amenities. It is surrounded by more than 100 Fortune 500 companies, F&B and retail brands and 11 of the biggest hospitality operators in the world. One of the unique features of this place is its pedestrian experiential walk which connects Aerocity's Airport Metro Express station with all major hotels and offices in the hospitality district. In addition to connecting all the buildings, the pedestrian experiential walk provides a well-designed public space promoting an active lifestyle. It enables individuals to access open spaces, shaded areas for casual breakouts and many other amenities.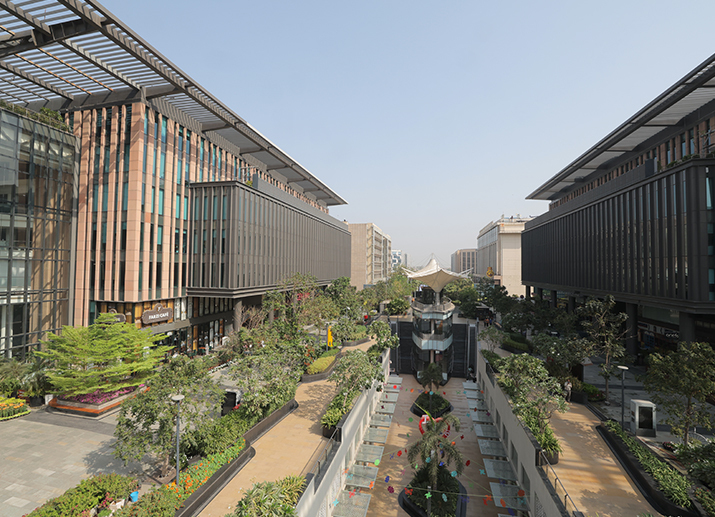 The Square has been the most suitable venue for grand events such as the Kulwant Roy Photography Exhibition, where his photographs taken during the time of Indian Independence were displayed, Food for thought fest , which provided a complete gastronomic experience with several celebrity chefs and famous personalities in attendance, and Delhi Capitals Paints the Town Blue where the 100 ft specially curated mural of the Delhi Capitals team at GMR Square was unveiled.
The Square @ Aerocity focuses on safety, quality and innovation to continuously exceed customer expectations. It is undoubtedly a gateway to the best of what India has to offer. With exciting activities, bright lights, bustling eateries, and an immersive environment with seasonal decorations, this place brings you exciting surprises at every turn.
Within easy reach of The Square are several new shopping opportunities, eateries, and leisure activities that you and your family or friends can indulge in. With its carefully planned layout, this central business district is a vibrant oasis that has something for everyone. Expect to be drawn to a captivating experience on your visit here and know that your safety and well-being is our utmost priority as the place has 200+ specially installed CCTVs, fire protection system, power back-up, signage, network service, parking, baby care room, and more.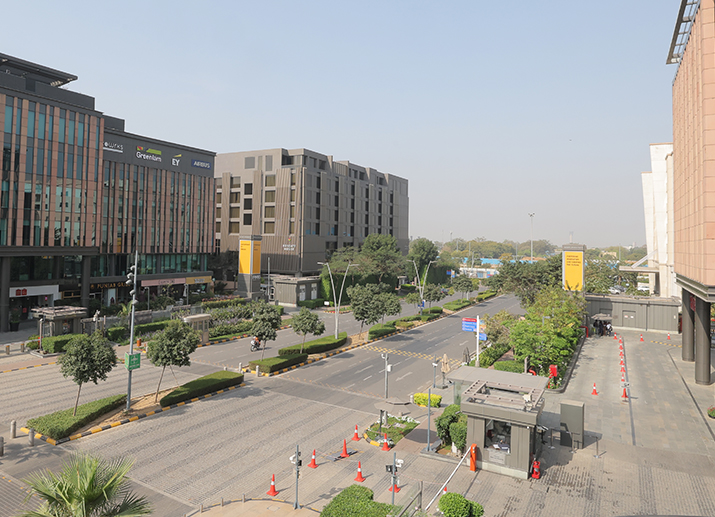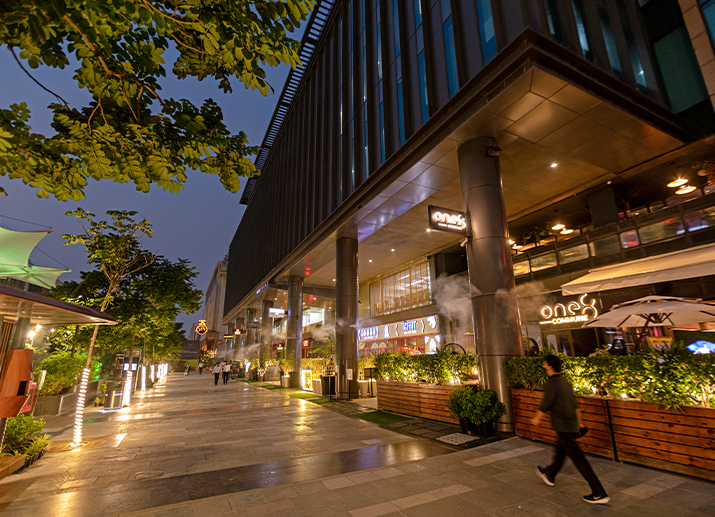 During the coming months, the Square will add features that will refine and elevate the outdoor experience, including a spacious state-of-the-art amphitheatre that will host social gatherings and buskers. That is not all! Acoustic Pods will also be set up for people that desire a bit of privacy or noise control to focus on their work. The upcoming project also includes a concierge desk that will have all the information regarding the amenities at the place, loyalty program, customer support and more. Additionally, the Square will also incorporate innovative features like community spots, majestic forest, plaza, and more to appease its customers.
The Square allows you to indulge and rediscover the high street experience, from luxurious home décor outlets, designer boutiques, to dedicated stores for pets, gadgets, travel and more; this place is truly a shoppers' paradise. It is also home to some of the country's most exquisite restaurants that offer mouth-watering dishes from cuisines across the globe. Visit the Square and take your tastebuds on a culinary adventure like no other.