Visit GMR Aerocity for an unforgettable weekend
If your idea of weekend fun includes lavish dinners, unlimited shopping sprees, rejuvinating your mind and staying at some of the most luxurious hotels in the world, you are at the right place. Take a break from the weekly targets, client meetings, and statistical presentations with a short staycation, away from all the hassles of daily life. Located in central Delhi, GMR Aerocity, holds a treasure trove of activities for all its visitors. Home to various iconic restaurants, hotels, corporate offices, stores, and more, this is one place you just cannot leave out of your weekend adventure itinerary!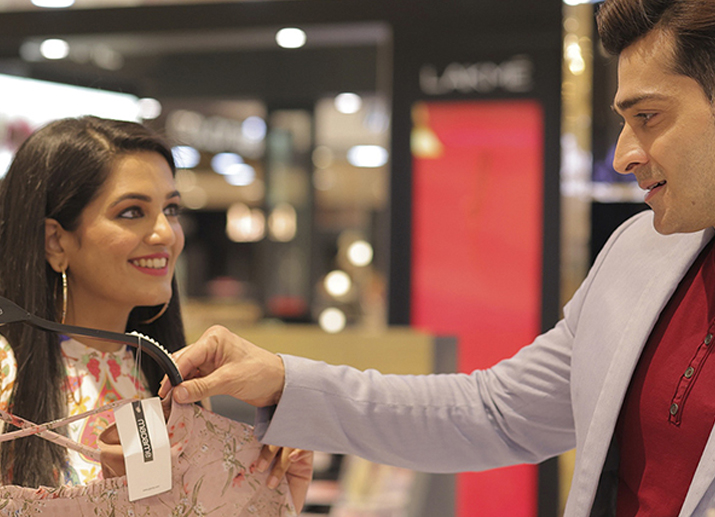 Delhi is known for many things – delicious food, diversity in culture, astonishing history and a paradise for anyone that loves to shop. It is highly likely that anyone who visits the capital has GMR Aerocity on their list of 'Top 10 Shopping Destinations' in the city. Here, each shop caters to people with varied tastes. This place is home to some of the top lifestyle, electronic, and decor stores in the country. Kick-off your staycation at some of the most sprawling, lavish, and luxurious shopping centres in Delhi.  
Speaking of staycations, it doesn't get much better than GMR Aerocity which is home to some of the most renowned international hospitality brands offering unmatched accommodation options for an unforgettable holiday. If you are travelling on a budget or you wish to experience living the high life in luxury and comfort, GMR Aerocity is where you should be headed to. Bring your friends, your partner or you can even come for a solo stay, we assure you that you will be entertained at all times with anything you want at just the click of a button.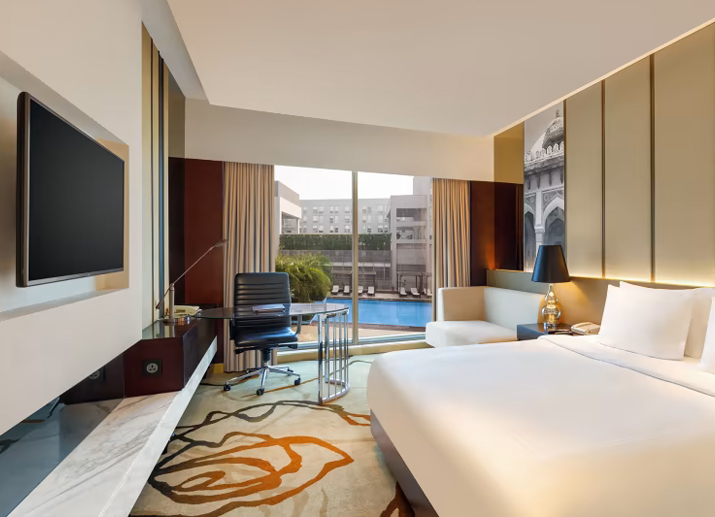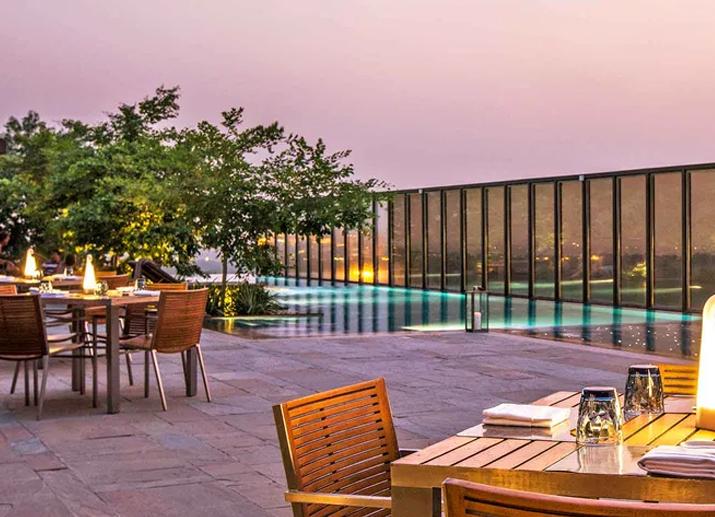 Now that we have covered your stay and filled you in on where to shop, let's get down to one of the most compelling reasons you should come to GMR Aerocity to ease your mind during the weekend – Food! They say that one of the best ways to discover a city is through the food that it has to offer. GMR Aerocity proves it by bringing you some of the most memorable culinary experiences that feature local delights mixed with a variety of international cuisines. Whether you're looking for a cosy brunch, alfresco dining or a flamboyant rooftop dinner, the restaurants here will cater to all your cravings. Words fall short to describe the quality of food served here but one thing is for sure, whenever you come, come hungry.  
And if your sole purpose druring the weekend is to relax and release the stress built up during the weekdays, you are also at the right place. Enjoy calming massages, marine body wraps, indigenous therapies, beauty treatments and more at the award-winning spas located at GMR Aerocity, which is the epitome of luxury and pampering. While you are here, embark on a personalized journey towards harmony and work towards bringing balance back into your life.