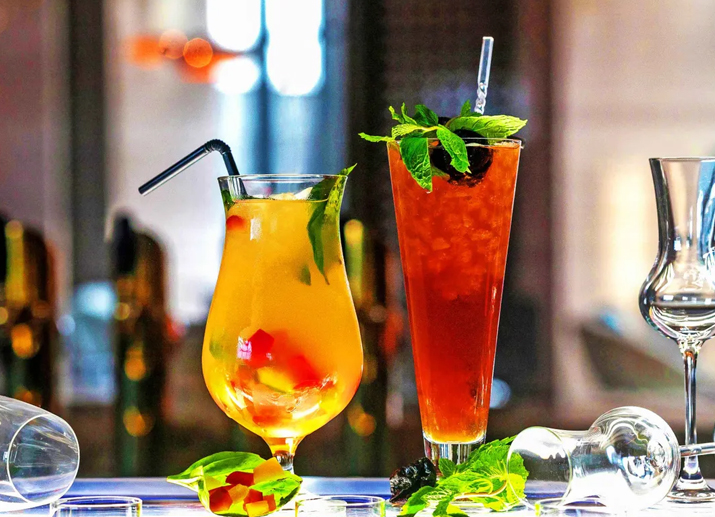 Where To Go For Drinks With Friends In GMR Aerocity?
With Delhi being a city filled with culture and unmissable experiences, it shouldn't come as a surprise that the nightlife in GMR Aerocity is just as magical as it is during the day. With so much to experience and explore, we guarantee that you will find plenty to do here even when the sun goes down. Some of the hottest pubs in the city are at GMR Aerocity; we will guide you through a night that you and your friends will cherish for the rest of your lives.
Head to any of the pubs listed here, and you will not go wrong with the choice: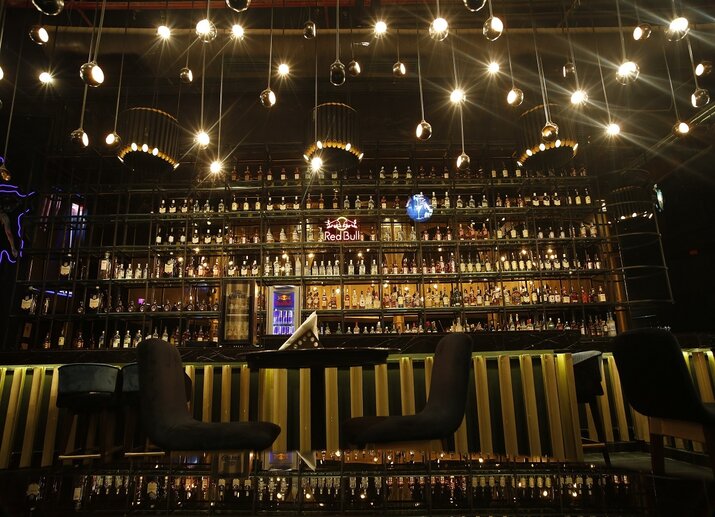 LIV Bar
Starting the list with one of the best pubs in the country, the LIV Bar. This fine lounge with a noir look coupled with royal and chic decor is a must-visit if you are in the city looking for a good hangout spot with delicious food, drinks, and foot-tapping music. This place is sure to get you pumping and wanting for more. As one reviewer rightly said, "The ambience is electric." When you are here, don't forget to try out the restaurant's famous chipotle chicken pizza and make your own funky cocktail.
La Roca
Once you set foot into this restaurant, you will experience a beautiful culmination of culture from across the globe. La Roca is the perfect setting for you to give in to your guilty pleasures and upgrade how you dine, wine and party. The food menu of this restaurant is also worth mentioning as it is right up there with their innovative drink menu which consists of popular drinks like Watermelon Mint Margarita, Anejo Old Fashion, Peach Basil and more. Some of the must-try items include the likes of chicken fillet with harissa glaze, truffle mushroom risotto, forest fire, and the blue fashioned.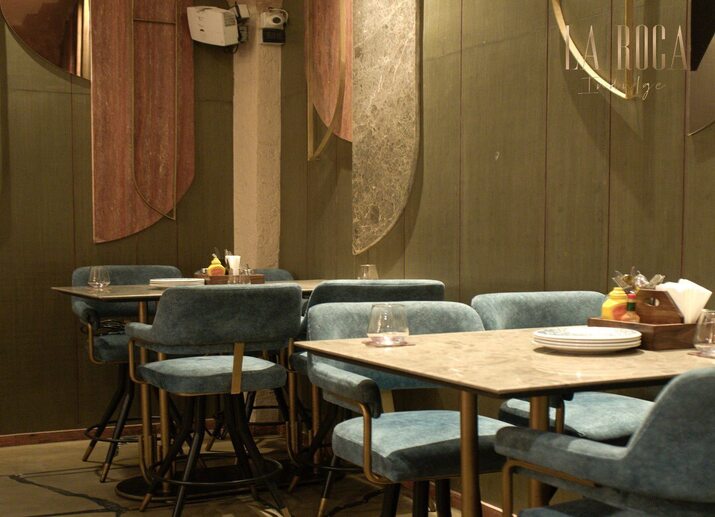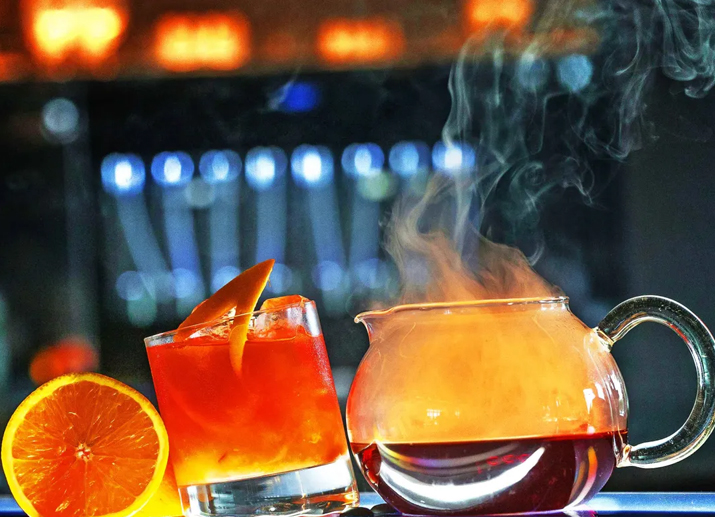 Pling
Jazz and Blues bar: We did not exaggerate when we said that GMR Aerocity has something for everyone. Pling by Pullman is a luxurious lounge bar famous for its world-class selection of liquor featuring everything from scotch, whiskies, cognac, malts, vodka, and an assortment of over-the-top cocktails from all over the globe. If you are in the mood for some old- school jazz and blues music, this place should be your top pick. You can also enjoy the live music performance that is held regularly. Apart from the drinks, their food menu also doesn't disappoint which you can relish throughout the evening. Our top picks from this restaurant include apple peanut papdi with wasabi punch and tandoori florets with three-cheese melt.
Chidya Ghar
In a time where everyone strives to be modern, Chidya Ghar at Roseate House, GMR Aerocity has its roots embedded in the concept of an old school, traditional pub with a hint of nostalgia. Come here with your friends to catch up or even with your date to have some real and meaningful conversations. If you are not sure of where to go for a good night out, Chidya Ghar is the one for you, and trust us, it will not disappoint. This place assures you of a good time with its aesthetically designed interiors encompassing pure solid timber and brass, a cost-efficient menu, and overall a 10/10 when it comes to hospitality. Once here, don't miss out on their exclusive cocktails like J&K, Mr. Black, The Dessert Rose, Basil Smash, Burrito, and Very Berry Ice Tea.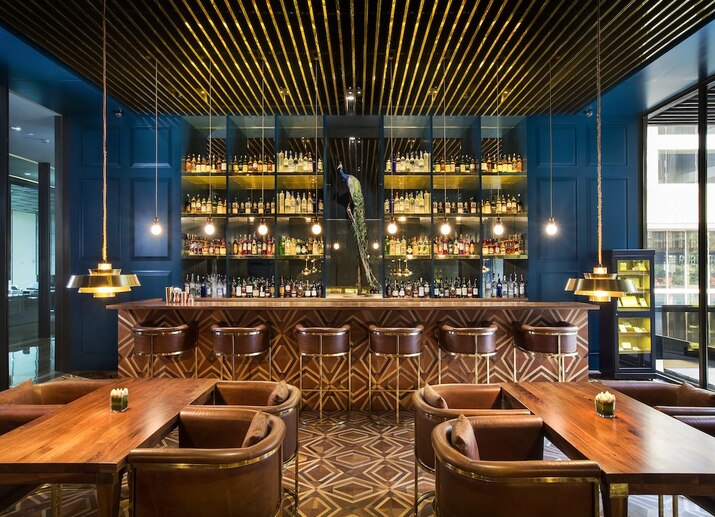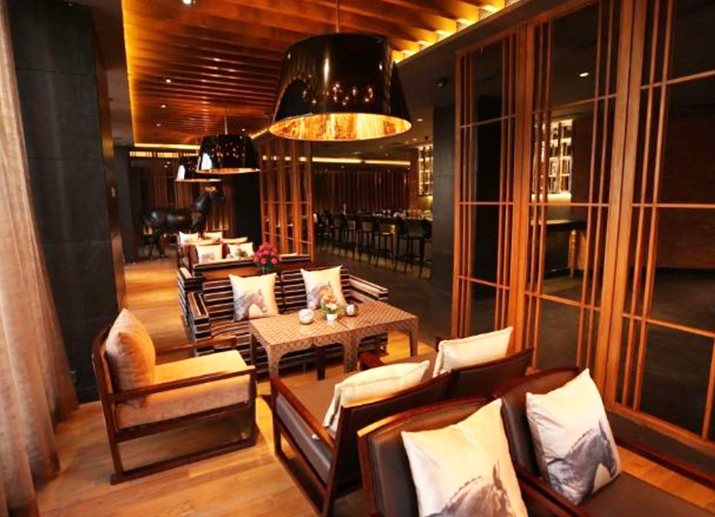 Stallion
One of the best restro-pubs in the country with cutting edge interior design, Stallion is the epitome of a grand evening with friends or even family. When you are in the capital, you cannot miss out on this divine experience. With its selection of carefully curated food and cocktail menus, you ought to have the time of your life here. So what are you waiting for? Put your hair down, sip an exotic drink of your choice, and transform your evening into an experience you will remember for the rest of your life. We recommend you try the pina-colada and if you are a whisky lover, go for the whisky sour.