GMR Aerocity is a Hot Spot for Hosting Meetings, Events & More!
GMR Aerocity, New Delhi is advantageously located in close proximity to both Domestic & International Airports and offers a plethora of leisure and business avenues. Boasting a sustainable, smart, and resilient infrastructure with premium office spaces, world-class hospitality, 100+ world's most exquisite F&B brands, and a vibrant urban environment, GMR Aerocity is not just a popular destination for the active & tasteful city dwellers, but it is significantly mentioned in major travel itineraries for travelers coming to the capital.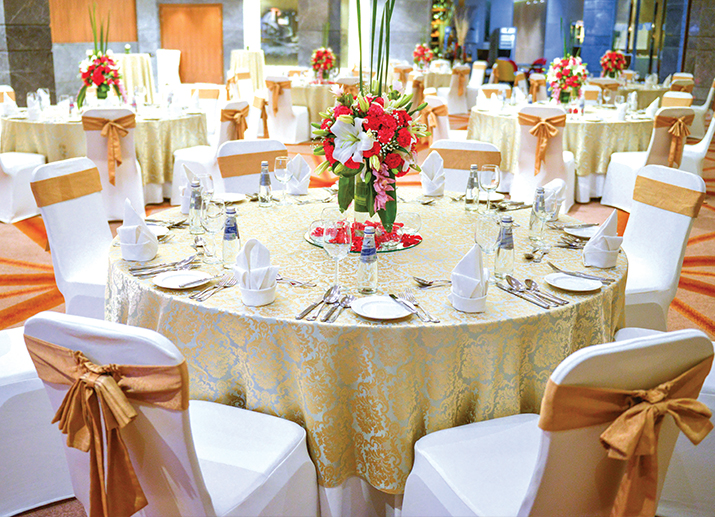 Built on the concept of smart city model, GMR Aerocity offers a grand choice to host any event – corporate or social. It is a perfect venue for hosting Meetings, Incentives, Conferences and Exhibitions (MICE). So whether you are planning a lavish wedding of over 500 guests or a business event with under 100 guests; its inclusive, innovative and constantly evolving environment makes it a great place for almost every type of event.
Mice is an overarching term that encompasses an elite tourism group dedicated to the logistics of business events. It is a highly lucrative industry revolving around incentive travel and business conferences. Aerocity's hospitality district is home to some of the world's biggest hotel brands thus offering myriad options to stay, dine & host events. Its proximity to the airports makes it a preferred business & leisure destination. From executive boardrooms and conference rooms to big banquets and ballrooms, you will find everything within the premises.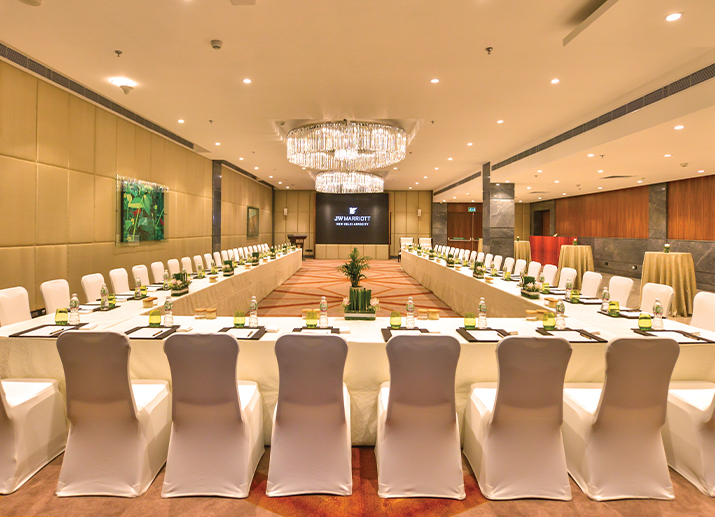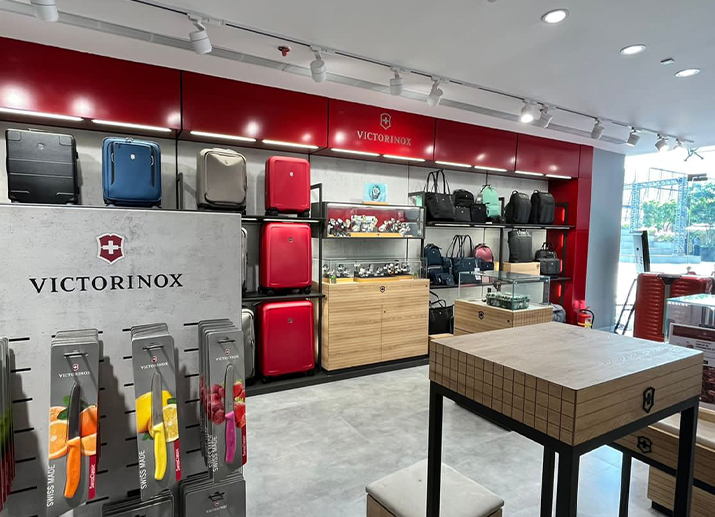 To cater to the niche requirements, the boardrooms have in-built AV systems, Wi-Fi and other smart features for successful result-oriented meetings.  For larger conferences and other corporate events, there are multiple venues available that are well equipped to host your meetings with the best service deliveries. International standards, proficient event managers, the latest facilities, and warm hospitality make these venues apt for any event, be it small or large.  
To create something exceptional, your mindset must be relentlessly focused on the smallest detail. Our event managers are professional experts with years of experience handling events of all scales. With deep insight into strategic planning, seamless coordination and time management they ensure flawless execution of events while staying well within your budgets.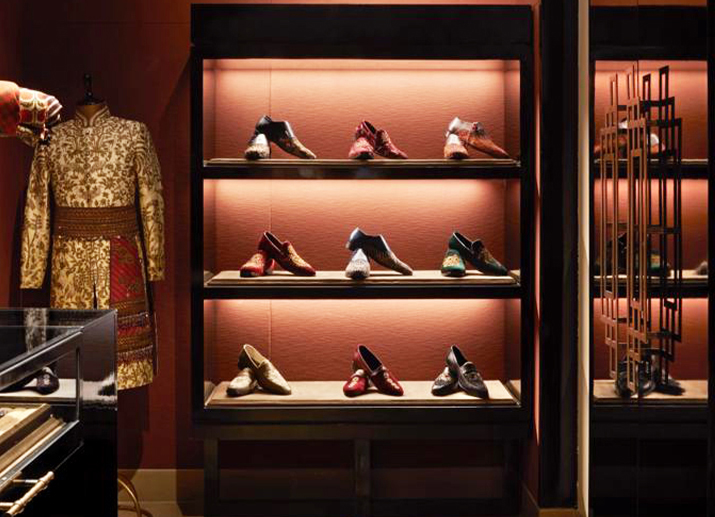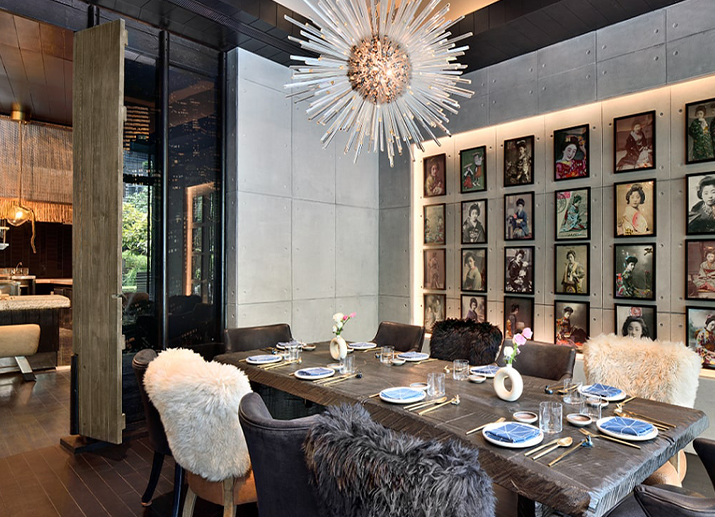 Whether you are planning a quick business meeting, a day conference or a lavish social event, Aerocity offers a bundle of smart venues to cater to all your specifications. From a spectacular ambiance and smart amenities to custom curated menus & flawless service, it's your one-stop shop. So next time when you are planning an event, do consider the venues at Aerocity for an astounding experience.
The most successful event is the one that achieves your goals and exceeds your expectations. Meeting spaces and banquets at JW Marriott, Roseate House, Hyatt Regency, IBIS, Pullman, Lemon Tree Premier, Aloft, Andaz and Holiday Inn promise to make your event a grand success While Andaz has a unique and innovative Andaz of its own, it is known for its impeccable service and thoughtful aesthetics. Aloft Hotels on the other hand has 13 different event rooms to match your requirements of comfort and convenience with enough space for brainstorming sessions and re-energizing outdoors.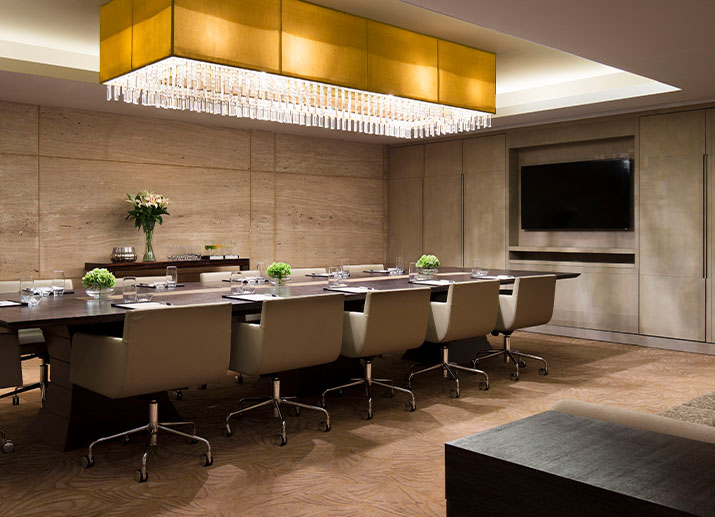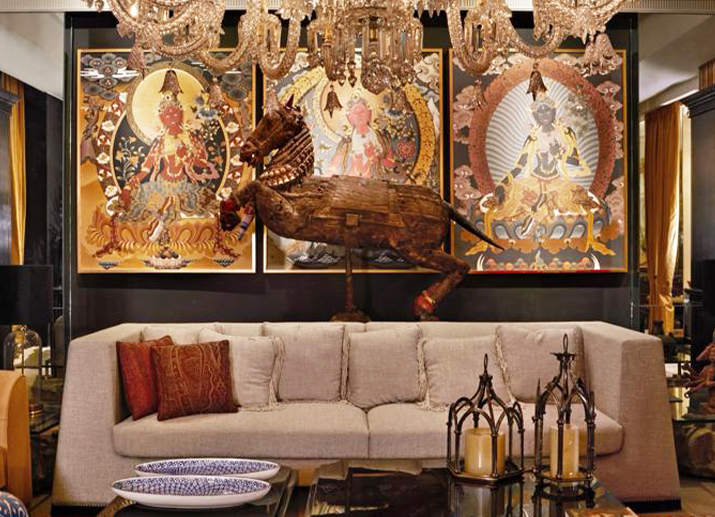 JW Marriott is indeed a name that needs no introduction. The Grand Crystal Ballroom here is spread over 12000sq.ft. which makes it a perfect venue to host large corporate events and exhibitions. Pullman on the contrary offers a magnificent pillar-less ballroom that can comfortably accommodate up to 1500 guests for an ultimate luxurious experience. The list is almost unending. For an exemplary and completely memorable experience, these venues are a must-try. For the best banqueting experience, simply walk to Aerocity and the team takes it on from there.