Luxurious Accommodations At GMR Aerocity
Every Delhiite is defined by their vibrant and energetic spirit, and GMR Aerocity checks every box on the list. Defined as a leading entertainment, business and leisure destination in India, it is home to over 100+ of the world's most exquisite F&B brands. The place has now become the destination of choice for everyone that aspires to live the good life. Being the nerve centre of the city, the place is surrounded by posh hotels, cobbled streets, smart and resilient infrastructure, premium office spaces, world-class restaurants and a sustainable urban environment. The doors of GMR Aerocity are always open for a luxurious stay coupled with some of the best shopping and eating experiences in the country.
With all that being said, it is no surprise that GMR Aerocity is a place with many wonders. It is a great blend of corporate and casual, high-end eateries and the hotspot for many party animals. If you are still not convinced about visiting this place, here are the top 4 reasons that will hopefully help change your mind –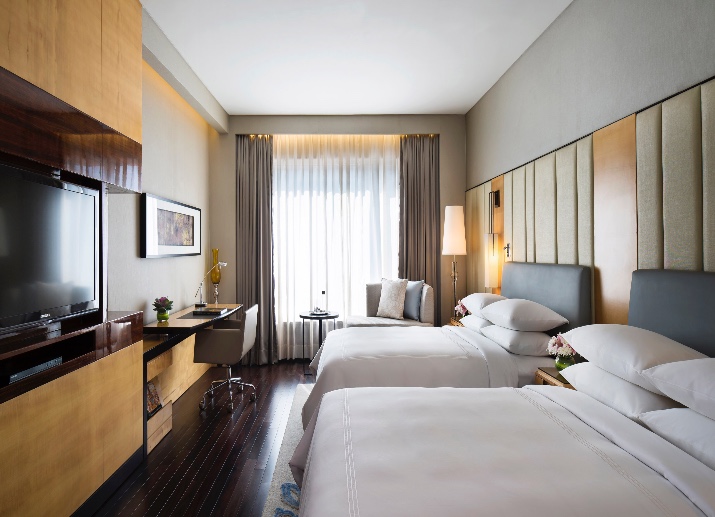 This 5-star hotel, is without a doubt one of the best hotels in the city. They offer 511 rooms, personalised services, workstations with Wi-Fi, spacious bathrooms with premium products along with various other modern amenities. Guests also have access to the hotel's Quan Spa, which is a luxurious oasis of healing and rejuvenation, the JW fitness center, luxury lounges, and remarkable bars and restaurants like the K3-New Delhi's Food Theater, where they serve an array of international cuisines, Timothy Oulton Lounge, which exudes elegance and opulence, meticulously designed with Timothy Oulton furniture, lighting, and accessories.
Aloft in Aerocity is the Marriott group's latest property in Delhi. Like its name, the hotel has rooms that are loft-inspired. The space is filled with modern and vibrant interiors that are sure to make guests feel comfortable. The feature that makes Aloft stand out from other hotels is that they also offer one-bedroom and studio apartments for longer stays. Therefore, if you are coming to Delhi for either work or leisure, Aloft promises to give you an unmatched experience.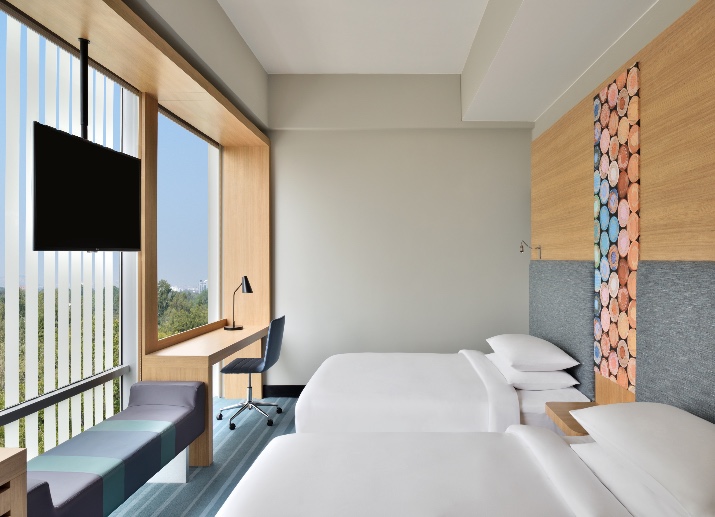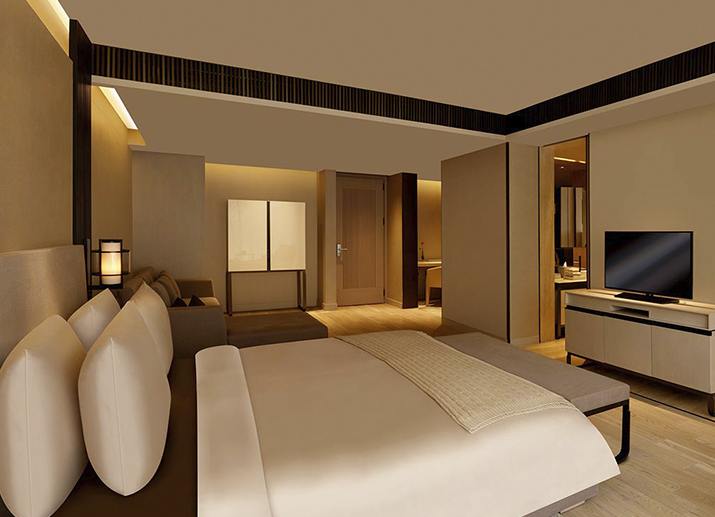 Offering more than 216 luxurious rooms and some of the finest dining experiences in the city, the Roseate House in Aerocity is defined as an uber-chic lifestyle hotel that is designed to gratify all your needs. Whether you choose to pamper yourself at the hotel's Aheli Spathat which offers an atmosphere of calm, serenity and peace, workout at their in-house gym, or enjoy a relaxing day at the hotel's 335-foot swimming pool. While there, you also have an opportunity to explore and enjoy cuisine from around the world through their restaurants: DEL, Kheer, Roasted, Chidya Ghar, and Tara. At Roseate House, you are in for an experience of a lifetime.
With its chic and contemporary design, the Andaz hotel will feel like a breath of fresh air. Every room at the Andaz has unique art pieces inspired by the city of Delhi. All rooms have luxurious bathrooms with bathtubs and walk-in showers as well as toiletries, slippers, and robes that are again locally inspired. Most of the rooms offer an excellent view of the aircraft taking off or touching down. When it comes to fine dining, Andaz is the place to be. With restaurants like AnnaMaya that offer dishes inspired by the vibrancy, flavors, and colors of India to The Hong Kong Club, which offers a modern, flavorful Cantonese menu, the hotel has got your dinner plans covered.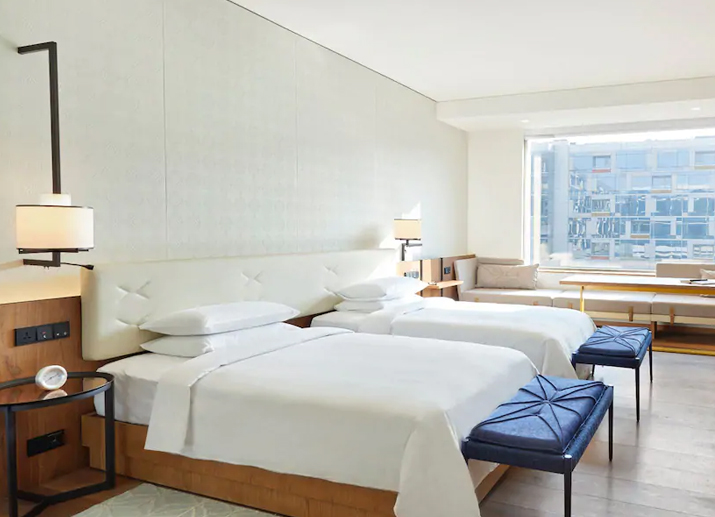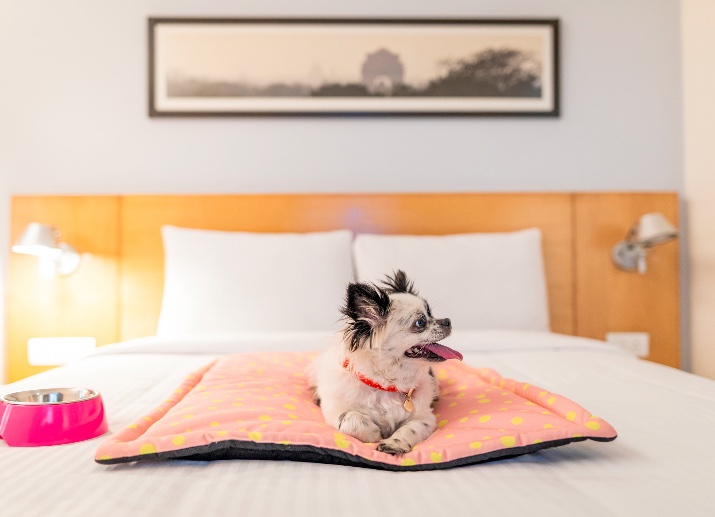 If you are travelling on a budget but still wish to stay in comfort and luxury, Ibis at Aerocity is the place for you. One of the most interesting features about this hotel is that they offer seven themed rooms, which are all uniquely decorated by their staff to reflect their personal tastes. They are also known to provide their guests with some of the best curated breakfast and meals to suit travelers from across the globe.